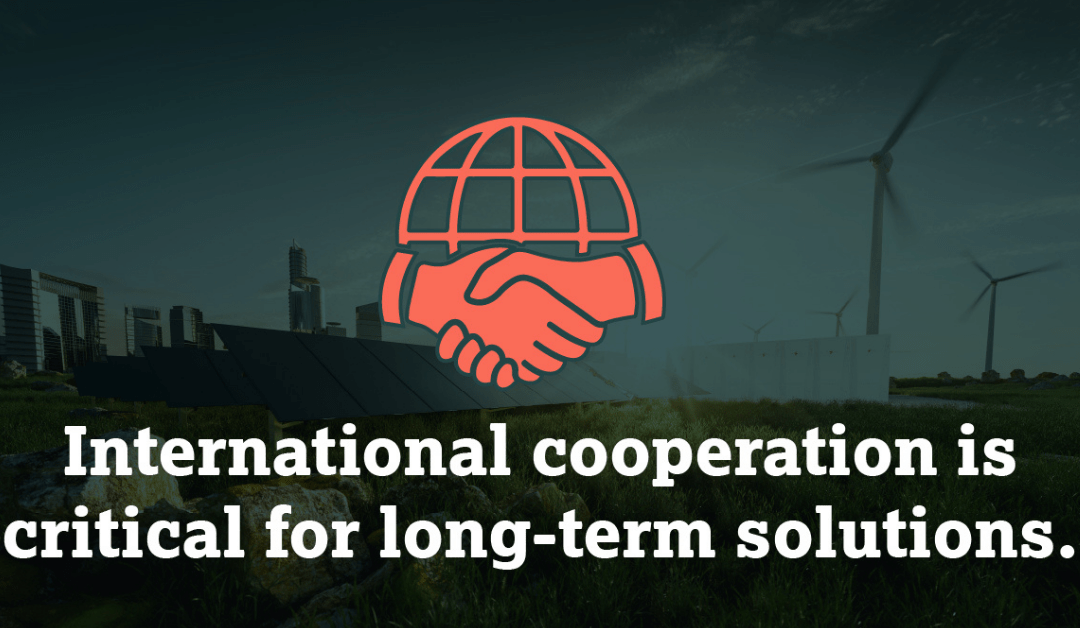 February 17 (Ottawa) – Following an extensive round of consultations with partners and stakeholders, Cooperation Canada and Climate Action Network – Réseau action climat Canada (CAN-Rac) welcome the government of Canada's announcement on the next steps in the fight against climate change. Last year, Canada committed $5.3 billion to address the climate crisis and biodiversity loss and today's conversation demonstrates the government's commitment to ensuring this investment has maximum impact on the ground while working with communities and Indigenous Peoples around the world.
Most importantly, $315 million of this commitment was announced for organizations in Canada to engage in climate action activities. This included a $15 million envelope to support Indigenous Peoples and organizations in Canada in advancing climate action alongside Indigenous partners in developing countries. They also promised to allocate a minimum of 20% of funding to projects that leverage nature-based climate solutions and contribute to biodiversity co-benefits. And they are putting Canada's feminist approach in action with gender equality front-and-centre through support for women's leadership and decision-making in climate action with $20 million allocated for advancing women's rights and adaptation.
"We're excited to continue working with the government and are impressed with its ability to listen to and empower the voices of those most impacted by climate change. Partnerships with Indigenous Peoples and women's rights organizations are critical for global efforts," said Kindornay. "Today's announcement is another positive sign that this government has heard our sector and is ready to innovate in our fight against climate change. We look forward to continuing the conversation."
Fueling projects that support nature-based solutions is also essential to reaching Canada's commitments under both the G7 2030 Nature Compact and the United Nations Sustainable Development Goals. Ensuring that these commitments are met will help low-and middle-income countries transition to low-carbon, climate-resilient and nature-positive systems creating a healthier planet for all of us both around the world and here at home.
As the government moves forward with their plan, food systems will also remain a critical entry point in the fight against climate change. Food insecurity and malnutrition are rising in countries around the world, and most of the two billion people globally working in the food system live in poverty. Women and girls are often hit the hardest by the impacts of food insecurity and malnutrition and face multiple obstacles in accessing healthy and nutritious diets including poverty, discrimination, and social norms.
"It's encouraging to see Canada announce its first funding stream with a specific objective to support climate partnerships for civil society and women's organizations in sub-Saharan Africa and partnerships with Indigenous Peoples around the world. We see this as a first effort to support people on the front-lines of the climate and biodiversity crises. Canada must keep this momentum and announce additional resources for Indigenous Peoples, workers and communities in most climate-vulnerable regions respond to climate-induced losses and damages," said Eddy Pérez International Climate Diplomacy Manager, CAN-Rac."
About Cooperation Canada
Cooperation Canada brings together Canada's international development and humanitarian organizations and advocates for them by convening sector leaders, influencing policy and building capacity. Together, we work with partners both inside and outside Canada to build a world that's fair, safe and sustainable for all.
About Climate Action Network Canada
Canada's farthest-reaching network of organizations working on climate and energy issues, Climate Action Network – Réseau action climat Canada is a coalition of more than 130 organizations operating from coast to coast to coast. Our membership brings environmental groups together with trade unions, First Nations, social justice, development, health and youth organizations, faith groups and local, grassroots initiatives.
Press Contacts
Gabriel Karasz-Perriau                                                   Vicky Coo
Communication Manager                                             Communications lead
Cooperation Canada                                                      Climate Action Network – Réseau action climat Canada
[email protected]                                [email protected]
(514) 945-0309                                                                 613-203-3272