We are stronger together.
We bring our expertise, agility, and proactive approach to strengthen the contribution of Canada's global development and humanitarian assistance sector to a fairer, safer, and more sustainable world.
Cooperation Canada's membership includes more than 95 Canadian non-profit organizations working, both in Canada and overseas, on the frontlines of social justice, humanitarian aid, economic and democratic development.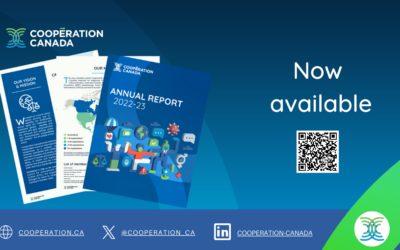 Cooperation Canada's 2022-23 Annual Report is now available! This year's annual report presents the incredible work we've done in collaboration with our members on policy, advocacy and capacity building. We're also delighted to revisit some of our flagship activities...
read more
Subscribe to our Newsletter