We are stronger together.
We bring our expertise, agility, and proactive approach to strengthen the contribution of Canada's global development and humanitarian assistance sector to a fairer, safer, and more sustainable world.
Cooperation Canada's membership includes more than 95 Canadian non-profit organizations working, both in Canada and overseas, on the frontlines of social justice, humanitarian aid, economic and democratic development.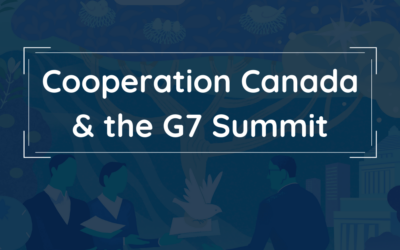 The G7 is an informal grouping of advanced democracies that share values of freedom, democracy and human rights. The platform started in Paris in 1975 with six countries (France, Germany, Great Britain, Italy, Japan, and the United States of America). The G7 was...
read more
Subscribe to our Newsletter