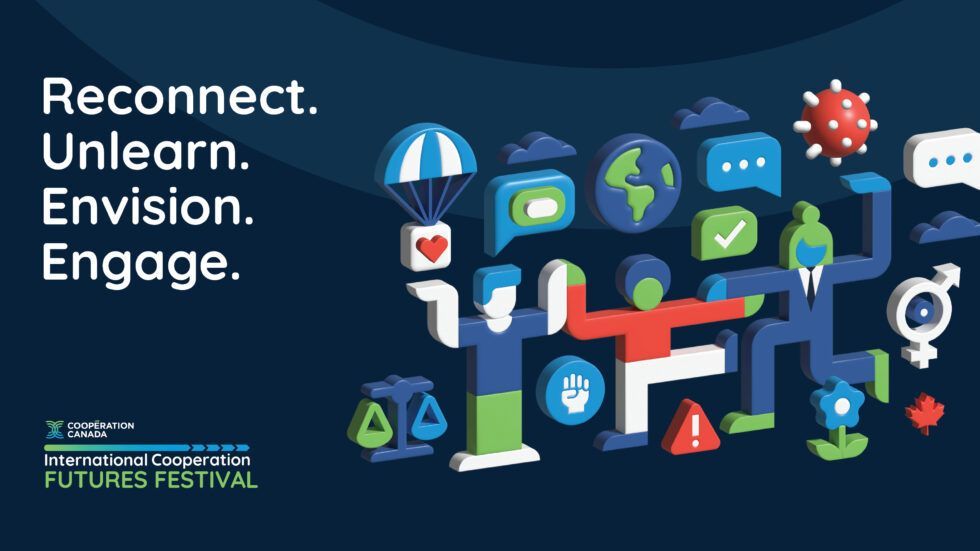 Cooperation Canada hosted the International Cooperation Futures Festival at the Shaw Centre, located on the unceded and unsurrendered Territory of the Anishinaabe Algonquin Nation, colonially known as Ottawa, Canada, from October 17-20, 2022. The festival's ambition was to inject new ideas and energy into Canada's international cooperation ecosystem – and it delivered!  
We were thrilled to host over 500 participants from across the world, who represented a range of sectors and perspectives, including civil society, government, politics, academia and the private sector. Together, we examined trends and disruptors in international cooperation. We shared spaces and ideas on how to shape a future that is healthy and where human rights are upheld for everyone, everywhere. We discussed a future where power is shifted to support more effective and localized humanitarian action, and where we are connecting peace, development and humanitarian action to deliver truly integrated triple nexus approaches. We reflected on how to work together for a future is feminist and climate-just. We imagined a future that is anti-racist, ethical, decolonized, and inclusive, including for 2SLGBTQ+ people. We examined innovation in international cooperation and explored how to leverage locally sourced, innovative and blended sources of finance to support sustainable development.  
We had the opportunity to engage with decision-makers, including the Minister for International Development, the Hon. Harjit Sajjan and his Parliamentary Secretary Anita Vandenbeld, and several federal Members of Parliament from across the political spectrum. Through the Walrus Talks on the Global Hunger Crisis, we engaged Canadians – in-person and online – on the connections between the local, national and global dimensions of the global hunger emergency.  And we reconnected with friends and colleagues after a long time apart, built trust, understanding and solidarity between those of us who care about Canada's role in the future of international cooperation, and made new connections and dreamed up new collaborations that will drive real change in ourselves, and in our work around the world.  
With the help of our content partner, Future of Good, the International Cooperation Futures Festival daily insights during the event.
As part of the festival, Future of Good published a series of articles addressing major themes from the International Cooperation Futures Festival, highlighting lessons and insights on how Canadian and global changemakers can reimagine international cooperation and humanitarian aid. You can find the three stories of the Future of Global Cooperation, by author Neha Chollangi, here.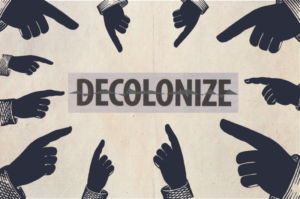 Part 1: "PEACE IS A VERB, NOT A NOUN": WHY MODERNIZING GLOBAL COOPERATION AND AID MUST START WITH REFRAMING LANGUAGE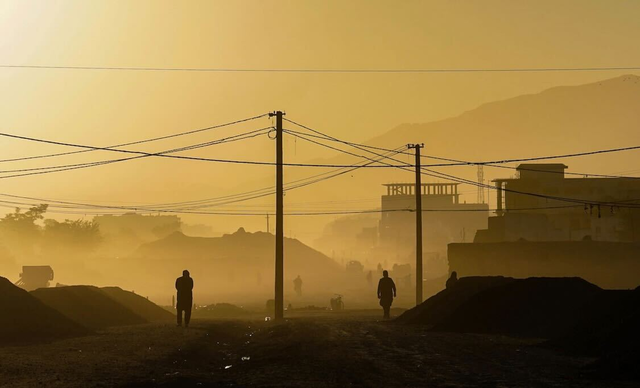 Part 2: "WE SHOULDN'T BE GOSSIPING ABOUT AFGHANISTAN FROM AFAR": AFGHAN JOURNALIST ON HOW FREE PRESS AFFECTS INTERNATIONAL AID
You can learn more on the sessions and activities of the International Cooperation Futures Festival here. 
The International Cooperation Futures Festival was made possible by the support of our incredible partners who shared our vision and ambition for this festival.   We would like to extend a special thanks to our Gold Partners, CanWaCH, the Bill and Melinda Gates Foundation, and Global Affairs Canada, our Silver Partners, Bigger Than our Borders, Canadian Foodgrains Bank, Canadian Red Cross, International Development Research Centre, World Food Programme, and World Vision, our Bronze Partners, the Coady Institute, Dignity Network, Equality Fund, Inter-Council Network's Fund for Innovation and Transformation, The Hill Times and Oxfam Canada, and all our Supporters and Devotees, for everything they did to make this event happen. 
On behalf of the Cooperation Canada team, thank you to everyone who took part in the International Cooperation Futures Festival! Thank you for or prioritizing partnership, collaboration and solidarity. For being open to challenging yourselves – and the status quo. And for wanting to be part of a reimagining of the future of international cooperation – and the changes that Canadian international cooperation actors need to embrace to be relevant and ready to make a difference in years to come!