On the sidelines of the 2023 Canadian Aid Trends report launch, its author, Brian Tomlinson, Executive Director of AidWatch Canada, met with Darron Seller-Peritz, Policy Analyst and Program Officer at Cooperation Canada, to discuss the report's objectives and Brian's vision of the future of international cooperation.
What is the specific context in which you have come up with this analysis and why at this time? 
Levels of Canadian aid are a crucial measure of our international responsibilities, including to the long-standing UN commitment of 0.7% of Gross National Income for aid. However, I think it is equally important to understand changing trends in the channels and modalities through which Canada works with international partners in supporting effective development cooperation.  
The scope and allocations of Canadian aid have been shifting over this past decade, responding with new modalities to address urgent global challenges (the pandemic and the deepening climate crisis) as well as Canada's foreign policy preoccupations. The motivation for this study was to document changes for aid in the Canadian context as a foundation for understanding better the current trends that can inform priorities for our aid advocacy.  
An overarching goal for AidWatch Canada, as a member of Cooperation Canada, is to be a resource for the wider CSO community. Ultimately, this report is a resource for members and others in Government and academia, which I expect Cooperation Canada will want to keep updating. We can make it a living document through feedback, questions and proposals for future work on the trends set out in the report. 
The report outlines many trends in Canadian ODA. What do you think are the most impactful trends to watch out for in the coming years? 
The report highlights a number of crucial areas that are inter-related and together will be important to follow closely for their impact on Canadian aid in the coming years. 
The Government has promised aid increases each year up to 2030 but has failed to define clearly the scope and intent of these increases. We need to see meaningful transparency in annual Budgets for the International Assistance Envelope, with a clear detailed fiscal plan going forward to 2030. As a benchmark for a future Government, such a public plan is even more crucial in the coming year as we enter into an election period, with an uncertain outcome. 
The weight of climate finance in Canadian ODA is growing as Canada doubled its five-year climate finance commitment in 2020. What impact will a new post-2025 climate finance goal that truly meets the needs of highly vulnerable countries and populations have on Canada's aid priorities up to 2030?  Will they be additional or "compete" with other aid priorities for reducing poverty and inequalities? 
As Canada relies on multilateral and civil society channels in delivering its aid, how will this aid reflect crucial development effectiveness principles – country ownership, inclusive partnerships, alignment with country plans for results, and accountability and transparency – for strengthening government and civil society leadership in partnership at country level? 
Finally, recent trends demonstrate the Government's preoccupation with mobilizing private sector finance in its development programming. We need to closely monitor how Canada's continued reliance on blended finance mechanisms with the private sector will impact the pre-eminent objectives for Canadian aid as a resource that directly addresses conditions for people living in extreme poverty, increasing food insecurity, and persistent gender and other inequalities.  
In light of the report's findings, how can various stakeholders, including the Canadian public, civil society organizations, and international partners, engage with the report and its recommendations to advocate for positive changes in Canadian ODA policies? 
The report is a background resource for Cooperation Canada members to reference in designing their advocacy on Canadian ODA. While it points to important trends as noted above, it does not suggest particular avenues for advocacy. This is the prerogative of Cooperation Canada and its individual members. The report's overview of current trends may be suggestive of important future directions for Canadian aid. But further analysis of the wider political environment and more detailed examination of particular objectives for Canadian aid will be needed.  
CSOs with particular sectoral interests, for example, might want to expand on the report's overarching findings with more detailed research. Cooperation Canada members who are organized in various policy coalitions may wish to pursue this level of analysis. AidWatch Canada, for example, works quite closely with the Canadian CSO Coalition on Climate and Development (C4D) in analyzing in detail Canada's climate finance. Through the policy staff at Cooperation Canada, I expect that they too can be a resource for members in not only maintaining and updating the report's data, but also exploring issue areas of interest to the broader membership.  
Through the years, you have seen many changes in the Canadian ODA sector and shifts in priorities and trends. Where do you see Canadian ODA in 10 or 20 years? 
There have indeed been many shifts in Canadian aid priorities and trends over the decades. Today, we may be at a pivotal moment for aid, one in which Canada may influence, but not determine future trends. The latter have been driven by the major donors. It is a moment that is also deeply influenced by the convergence of global crises, which have revealed substantial weaknesses and the need for reform in international financial architecture.  
At the UN, the G20, the World Bank, and the United Nations Framework Convention on Climate Change (UNFCCC), Canada and the international community are grappling with various proposals for reforming a 60-year international financial architecture that has become largely dysfunctional. A few questions need to be answered as we are searching for the best path forward: 
Where should, and where will, aid as the only resource available for programming for addressing poverty and inequalities fit in the emerging architecture of finance for developing countries?

 
Will these reforms create new and essential resources for addressing not only the irreversible impacts of the climate crisis, but also biodiversity loss and growing threats of current and future pandemics, or will they rely on scarce resources for aid thereby further marginalizing other crucial purposes for reducing poverty and inequalities?

 
Given these trends, can we restore the core purpose for aid as an essential resource dedicated to Agenda 2030's priority to "leave no one behind," focusing on health systems, education and civil society at the partner country level? 

 
How these tensions will be reflected in aid in five- or ten-years time is highly unpredictable. Directions are very dependent on trends in continued political polarization in donor countries, including Canada, on mushrooming impacts of the climate crisis, rising humanitarian needs, and geopolitical tensions, including the war in Ukraine. My hope is that international civil society, including Cooperation Canada members, will continue to challenge and contest these trends, with the goal of safeguarding aid as a resource for leaving no one behind.  
The future outcomes for aid are not predetermined. My hope is that this report can begin to inform deeper discussions on not just expected trends, but also on strategies to renew a path for increased aid that is directed to strengthening developing countries and their citizens in realizing outcomes that benefit both people and the planet. 
Access the highlights of the 2023 Canadian Aid Trends report.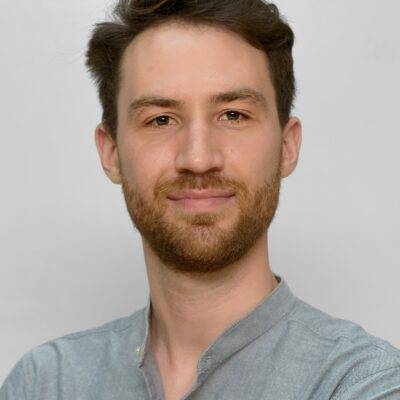 Darron Seller-Peritz
Policy Analyst and Program Officer