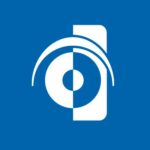 Site opeyesight Operation Eyesight
We prevent blindness and restore sight. Join us - For All The World To See!
The Operation Eyesight Canada Board of Directors are currently seeking new volunteer board directors. Operation Eyesight is a Calgary-based international development organization working to eliminate avoidable blindness in South Asia and sub-Saharan Africa. The organization's volunteer board of directors are responsible for the strategic direction and oversight of the organization, and for maintaining key relationships with groups and individuals that affect Operation Eyesight's ability to fulfil its mission and vision. If you have experience in not-for-profit and/or the international development sector or as a senior executive in the private sector and you share Operation Eyesight's values of equity, innovation, global citizenship, compassion and excellence, please contact us. We would like to discuss this opportunity with you. Directors are elected for a two-year term. The board meets 10 times per year, which includes virtual participation and two in-person meetings per year in Calgary. Directors also participate on at least one sub- committee each. We strive to foster a culture of diversity and inclusiveness, on the board and throughout the organization.   We are looking to fill at least two vacant positions. Priority consideration will be given to those who are currently a member of a senior management team and have one or more of the following:
Previous government relations experience working for an NGO or the Government of Canada
A professional designation related to finance
Experience as a volunteer or as a professional in Fund Development – Major Gifts and Grants
Experience as a professional in eye care
Current residence in Eastern Canada – Ontario, Quebec and the Maritimes
To learn more about Operation Eyesight's mission to prevent blindness and restore sight, visit operationeyesight.com To explore this opportunity further, please send your resume and cover letter to info[at]operationeyesight.com and include 'Board Director' in the subject line. Your documents will be forwarded to the Governance & Nominations Committee.