Interview with Pascal Paradis, Lawyers Without Borders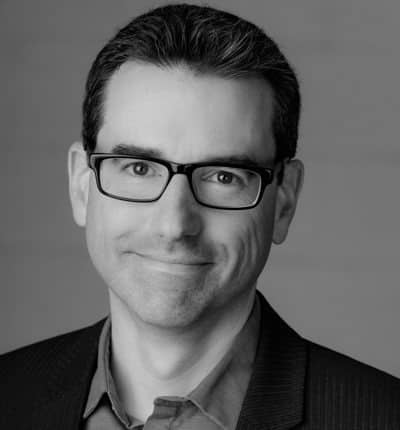 This month CCIC chatted with Pascal Paradis, Executive Director of Lawyers Without Borders
CCIC: Lawyers Without Borders Canada currently works in Latin America, Haiti and Africa. Among other activities, you are participating in the observation of the trial of Berta Cáceres (environmental leader murdered in 2016) in Honduras, with a coalition of national and international organizations. What are the issues associated with the work that you do on politicized and contentious files? What lessons do you draw from it?
Pascal Paradis: Our work very often focuses on complex and delicate files, which are strongly anchored in the country's current social and policy debates. The rule of law, governance, human rights, and access to justice are very political concepts. However, we engage on these issues from a legislative perspective rather than a political one. All of our interventions are based on international and national law.
Our objective in a strategic litigation file, or in the observation of an emblematic trial such as that of the people accused of killing human rights defender Berta Cáceres, is to ensure compliance with applicable standards. We must then find a delicate balance between international development work and advocacy for greater justice. An important lesson is that by remaining focused on the legal framework, we retain credibility and a level of independence which are crucial.
CCIC: Taking into account the fact that your mission is to strengthen access to justice and legal representation, how do you choose your partners and the emblematic cases on which you work?
Pascal Paradis: The partners are chosen according to the values and principles of action of LWBC. The partners must also choose us on the basis of their values! We seek to be aligned on matters of integrity, commitment, collegiality, complementarity, assertion of human rights, professionalism and responsibility.
The emblematic cases are almost always chosen by the partners first, LWBC being there to respond to capacity building needs related to methodology, application of international law, investigation, witness preparation, etc.
The strategic litigation of emblematic cases consists in selecting among multiple files of human rights violations the one that is most likely to lead to a conviction, on substance or procedure, by a national court.
The selected file can also be the most symbolic based on the nature of the crime, for example rape, sexual slavery or crime against humanity, or the social or political status of the perpetrator of the crime, like when a case involves the prosecution of a former dictator or senior state officials. The ruling will then create a case law which will be useful to get justice in other cases.
CCIC: Lawyers Without Borders Canada receives financial support for its programs from the Quebec and Canadian governments, and you also have financial partners from the private sector, as well as from the Quebec Bar. What can you say about this diversity of donors and the challenges that you face?
Pascal Paradis: Most of the funds we receive for our programs come from the Government of Canada through a range of international cooperation programs. It is important for us to rely on such a partnership that demonstrates the trust placed in LWBC. We are also very proud to count on the support – including financial support – of a large part of the legal community, including most of the major law firms in the country, the Bar, and several private companies. It is a matter of credibility, and also an illustration of the commitment of Canadians toward the mission of the organization. It also allows us to have access to a lot of volunteer services.
Having a diversity of donors is extremely important for the financial security of the organization in the long term. The objective is to avoid potential crises that would be caused by our dependency to only one donor.
For this reason, we continue to develop partnerships and organize fund-raising events, such as our annual benefit show.
CCIC: You joined the Board of Directors of CCIC a few months ago. What are the unique perspectives related to your experience at LWBC that you want to bring to the CCIC Board? And what do you hope to take away from this experience?
Pascal Paradis: I have a great deal of respect for the role that CCIC plays in Canada. It is an excellent spokesperson for the international development and humanitarian aid community, a creator of synergies, a centre of analysis and reflection, a forum where we can gather and speak with a united voice to other stakeholders. I hope to be able to contribute by sharing the unique experience of LWBC as an international cooperation organization that is highly specialized on legal issues, among other things. As for me, I am already getting a lot out of it in terms of cross-country dialogue and best practices. I find CCIC very innovative in its thinking around international cooperation.
CCIC: During the most recent CCIC Annual Conference in Ottawa, you participated in a panel organized by the CCIC-CASID Next Generation Program on the collaboration between academics and international development organizations. What lessons do you draw from this collective reflection and from LWBC's own practices?
Pascal Paradis: Research is an integral part of all our international cooperation projects because the objective of sharing international law and international good practices at the national level requires the consistent involvement of international and national experts who, together, produce reports, studies, analyses, briefs, etc. on the basis of which concrete actions are undertaken.
We are also part of the Canadian Partnership for International Justice, which brings together several of the most distinguished Canadian jurists involved in the fight against international crimes (war crimes, crimes against humanity, genocide), as well as the main civil society organizations active in this field. The idea is precisely to link research to action on the ground.
It is a partnership that benefits both academic groups and international development organizations. Academic groups of LWBC contribute, through their research, to support human rights and, in so doing, acquire training. This contributes to the empowerment of the next generation. In addition, it allows future lawyers and other students with a marked interest for human rights to deepen their knowledge, develop their own network, and learn about the work of LWBC. LWBC enjoys easy access to a group of experts who can contribute their knowledge to our projects.