NextGen Symposium
Innovative Research and Knowledge Partnerships in the Canadian Global Development Sector
September 25-26, 2019 – IDRC 8th floor – 150 Kent St, Ottawa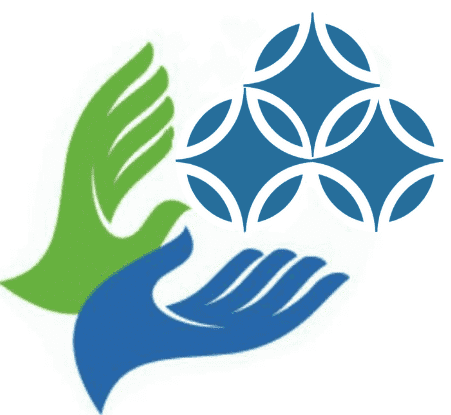 Background
Academic research institutions and civil society organizations (CSOs) working in international development and humanitarian assistance increasingly recognize the value of collaboration and cooperation between sectors. Academics and practitioners actively engaged in research partnerships to produce cutting-edge and rigorous research, improve practice in the field, and shape evidence-based global development policy. The NextGen Symposium is an opportunity to bring together stakeholders from civil society, academic institutions, researchers and students involved in the NextGen program with funding agencies to share and build upon existing innovative models of scholar-practitioner collaboration. This event also aims to discuss fair and equitable partnerships and reflect on how to improve knowledge mobilization in the global development and humanitarian sector in Canada and abroad.
The Symposium is organized jointly by the Canadian Council for International Co-operation (CCIC) and the Canadian Association for the Study of International Development (CASID) as part of the Next Generation program: Collaboration for Development. With support from the International Development Research Centre (IDRC), this program aimed to reduce gaps between policy, practice and research in the Canadian global development sector. This three-year research initiative tested different models of collaboration between policy, practice and research communities, created cross-sectoral spaces for dialogue and collaboration, assessed best practices amongst (and beyond) CCIC and CASID members, and engaged the next generation of researchers and practitioners. This final event will be an opportunity to share learnings from the program and to work on a new research agenda. By opening the space for shared principles, guidelines, and tools on the second day, the Symposium looks to strengthen the ecosystem of research and knowledge-sharing across the range of Canadian development actors in academic and non-academic circles.   
Day 1 Objectives
Unpack the Canadian political economy of new knowledge partnerships;
Examine incentives for universities and grant makers to support non-academic research outputs;
Learn from transnational experiences of research collaborations and policy contexts;
Identify avenues to build from successful scholar-practitioner models of collaboration in research approaches, methodologies, analysis and dissemination.
Day 2 Objectives
Learn from examples of research collaborations and their key outcomes;

Learn about and demo tools for effective partnership;
Delineate shared principles and guidelines for effective policies and practices in research collaborations;

Identify new research areas and next steps for the NextGen Program (by invitation).
Day 1: September 25
8h30-9h
Registration
9h-9h30

Welcome and Introduction  

·         Ann Weston, IDRC

·         Liam Swiss, President, CASID

·         Nicolas Moyer, President-CEO, CCIC

Welcome and overview of the program

9h30-10h30

Session 1 – Canadian Landscape: Political Economy of New Knowledge Partnerships

Chair: Ian Smillie, Former president, CASID

Presenters:

·         Bipasha Baruah, Professor and Canada Research Chair in Global Women's Issues, Western University

·         Andréanne Martel, Nextgen program lead, CCIC and CASID

·         Kate Higgins, Deputy Executive Director and Communications Director, Oxfam canada

·        Emily McGiffin, Lecturer, University of British Columbia, and Research assistant, NextGen program

Following the panel discussion, participants are invited to discuss the following topics at each table (15 minutes):

1) Identify one challenge and one opportunity of research partnerships;

2) How could we address these challenges and maximize opportunities.

 
Coffee Break
11h00-12h15

Session 2 – Insights from the Global Development sector: Experiences across the Global North and the Global South

Chair: Shannon Kindornay, Director Research, Policy and Practice, CCIC

Presenter:

·         Jude Fransman, Research Fellow and Co-convener of the Rethinking Research Collaborative, UK

·         Francesco Obino, Head of Programs, Global Development Network, India

·         Dr. Atia Apusigah, University for Development Studies, Ghana

Following short presentations by each speaker, the chair will facilitate a conversation with the panelists and the audience on opportunities to improve policies and practices around 1) knowledge mobilization, 2) policy impact, and 3) fundraising.

12h15-13h15
Lunch

13h15-

14h45

Session 3 – Creating Incentives for Better Collaborations

Chair: Liam Swiss, President, CASID and Professor, Memorial University of Newfoundland

Presenters:

·         Eric Bastien, Director Research Partnership, SSHRC

·         Peter Taylor, Director strategic development, IDRC

·        François Carrier, Director, Office of international research, University of Ottawa

Following the opening presentation, participants will engage in breakout discussions, led by members of the panel. Discussion groups will be solution-oriented and focus on 1) institutional strategies to increase incentives for collaboration and 2) how to improve knowledge mobilization. Tables will report back on their discussions at the end of the session.  

14h45-15h
Coffee Break
15h-16h30

Session 4 – Showcasing Research Partnerships in Canada: How to Build Fair and Equitable Collaboration

Chair: Luc Mougeot, Senior Program Specialist, IDRC

·         Ibrahima Bocoum, Professor, Université Laval

·         Kristina Henrikson, Co-Director of Co-Laboratorio (CIRDI) , and Faculty Associate, Simon Fraser University (SFU)

·         Elena Toukan, PhD candidate, University of Toronto and Researcher, NextGen program

·         Rebecca Tiessen and Jessica Nicole Cadesky, University of Ottawa

Presentation of case studies on research partnerships in Canada focused on the purpose of the partnership and lessons learned, followed by a facilitated discussion between the chair, panelists and the audience on the conditions to create and enhance fair and equitable research partnerships.

16h30-

16h45

Wrap up Day 1

·        CCIC and CASID

17h00-

19h00

5 @ 7 off site (Occo Kitchen) (all participants are welcome)

160 Bay Street

Official Launch of the revamped NextGen Database with an new SDG lens

Partners: SDSN Canada, CASID, CCIC, IDRC and Global Affairs Canada
Launch of an improved and expanded NextGen Database!
NextGen is teaming up with the Sustainable Development Solutions Network Canada to link research in Canada to relevant Sustainable Development Goals (SDGs), mapping areas of research around the SDG agenda. Funded in part by the Government of Canada's Sustainable Development Goals Program, NextGen mapped areas of research to the SDG agenda to identify how academics in Canada contribute to the implementation of the SDGs. You are all invited to the 5 @ 7 at Occo Kitchen for the launch of the Database.
Day 2: September 26
8h30-9h

Registration

9h-9h15

Welcome back and transition to first panel

·         Highlights of Day 1

·         Icebreaker

9h15- 10h45

Session 5 – Research as Relationships: Being Better Partners (Communities' perspective):

    Chair: Edward Jackson, E. T. Jackson and Associates

·         Walter Lepore, Project Director, UNESCO chair on community-based research University of Victoria

·         Jess Notwell, Centre for Community-Based Research (CCBR), University of Waterloo, and Community-Based Research Canada (CCBR)

·         Dr. Atia Apusigah, University for Development Studies, Tamale, Ghana

·         Simran Singh, Director, Global Strategy & Gender Equality, CARE Canada (TBC)

Following the panel discussion, breakout group discussions will focus on one dimension of community engagement including ethics, data ownership, fund management/resources, and sustainability.

10h30-

10h45

Coffee Break

11h- 12h15

Session 6 – Demo and Do: Sharing Tools for Effective Policies and Practices in Partnerships

·         Leslie Dubent, "New tool being developed by CCGHR and McGill University through the CanWaCH Co-Lab"

·         Elysee Nouvet, "Self-Assessment-Equity-Focused Tool on Research Partnership", Western University

·         CCGHR (TBD), "Partnership Assessment Tool" (PAT)

·         Andréanne Martel, "Guide for Fair and Equitable Research Partnership Agreement" (Nextgen CCIC & CASID)

·         Jude Fransman, "Rethinking Research Partnerships: Discussion Guide and toolkit" (Open University, UK)

·         Open spot for anyone attending who would like to introduce a tool?

Interactive session where participants join three "demo and do" stations. Following a short presentation of a tool, participants will engage in a conversation on the tool and/or test the tool before rotating to a new station. This session will be conducted in the World Café style and participants will have an opportunity to join three of the five stations.

12h15

Closing remarks

12h30-14h30

Closed Workshop – NextGen program Evaluation (By invitation only)
Limited participation available