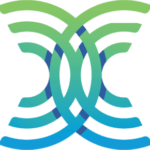 Website cooperation_ca Cooperation Canada
| | |
| --- | --- |
| Location:               | Remote, and/or Ottawa, Ontario |
| Immediate Supervisor:  | Chief Operating Office (COO) |
| Term:                  | Unionized, Indeterminate |
| Classification:           | Level 7 – $76,150 |
Please note that this is an anticipatory recruitment process. Exact contract dates are contingent on confirmation of project funding.
Full professional competence in both of Canada's official languages is required – all staff at Cooperation Canada are bilingual and meetings are routinely held in both languages.  This will be tested during the recruitment. 
Applications are encouraged from all candidates, particularly those who identify as Black, Indigenous, and people of colour, persons with disabilities (visible or not), people of diverse gender identities and expressions, and other marginalized groups in our sector who share Cooperation Canada's mission.  We kindly encourage (but do not require) members of these groups to self-identify in their cover letters. Cooperation Canada is committed to an inclusive, diverse and safe workplace. This includes removing barriers to employment that are faced by equity-seeking groups.  
ABOUT THE ORGANIZATION
We are Canada's national association of international development and humanitarian organizations. Cooperation Canada brings together and advocates for Canada's international development and humanitarian organizations by convening sector leaders, influencing policy and building capacity. Together, we work with partners both inside and outside Canada to build a world that's fair, safe and sustainable for all. Learn more about Cooperation Canada at www.cooperation.ca.    

About Anti-racist Cooperation (ARC)
Cooperation Canada is establishing an Anti-Racist Cooperation (ARC) hub. The ARC hub will deliver, coordinate and monitor the impacts of coherent and sustainable initiatives supporting international cooperation organizations to integrate racial justice principles in their intersectional feminist work. The ARC Hub will be led by a three-person team, supported by an Advisory Committee. The team will include (i) a Racial Justice Expert; (ii) a Program Coordinator, and (iii) a Program Assistant. 
Each staff member will bring different expertise and lead on different components of the project. As it is currently envisioned, the Racial Justice Expert serves as the resident expert for the ARC Hub and its programming, responsible for thought leadership, advice to sector organizations, partnership development and the creation and delivery of capacity development resources and annual sector monitoring reports. The Program Coordinator will lead in the coordination of hub activities, communities of practice and reporting to ARC Hub funders. The Racial Justice Expert and the Program Coordinator will co-lead the ARC Hub and are expected to develop their approach to co-leadership building on their respective areas of expertise. The Program Assistant will support the Racial Justice Expert and Program Coordinator across activities pursued by the ARC Hub, such as the creation of accessible tools and resources, developing outreach and dissemination strategies, communications, web presence,  logistics and other tasks as needed. 
As Cooperation Canada moves forward in establishing the ARC Hub, we invite you to review the Racial Justice Expert and Program Coordinator roles in tandem. While we anticipate individual applications for both roles, we also welcome applications from teams who would like to be considered together for these roles. If you choose to pursue a team application, please indicate why you/your team would be a good fit in your cover letter. Note, should you apply as a team, you will be assessed as a team rather than on an individual basis. The Racial Justice Expert and Program Coordinator will be responsible for hiring the Program Assistant at a later date. 
ABOUT THE POSITION
The Racial Justice Expert co-manages the ARC Hub with the Program Coordinator. The Racial Justice Expert serves as the in-house expert and thought leader responsible for the development of ARC Hub's overall vision and planned activities (the latter prepared in partnership with the Project Coordinator), content generation, delivery of training to the sector and provision of strategic advice, while the Program Coordinator ensures timely delivery of program activities and reporting to funders. Content generation and delivery will be a significant part of the Racial Justice Expert's work. The Racial Justice Expert is a champion of racial justice, is able to promote its aims,  and not afraid to disrupt traditional discourses on international solidarity in an inclusive and justice-oriented manner. The Racial Justice Expert plays a representational role on anti-racism issues with elected and other political officials, sector leaders, and domestic and international partners. This person will also be in charge of business development, expected to form strategic partnerships and strengthen the reach, the capacity, and the impact of the ARC Hub, including generating financial resources to sustain the Hub's activities. A dynamic leader with experience in bringing about institutional and social change, the Racial Justice Expert is an excellent communicator and a strategist.

ABOUT YOU
You are interested in this role because you believe in a collective pursuit of racial justice and are passionate about transforming Canada's international cooperation sector. You are a racial justice expert who can communicate across diverse audiences and ensure accessible and clear messages that do not dilute the complexity of anti-racism. You are an excellent writer, have experience of developing learning tools and resources, and employ justice-oriented approaches to involve sector actors and partners. You are a visionary with a passion for coalition building and have some experience of liaising with government officials, organizational leaders, and media. You understand the strategic importance of working with coalitions in Canada and abroad and are keen to grow the reach, the capacity, and the network of the ARC Hub. 
If you are applying for this job, you are entirely bilingual (French and English), you are a self-starter who knows how to form meaningful partnerships, manage diverse stakeholder expectations, and balance long-term strategy and short-term priorities aligned with the broader trajectory of anti-racist change.  You know that racial justice requires a fundamental transformation that depends on the success of involving as many diverse actors as possible, but also nurturing existing anti-racist coalitions and acting in solidarity with equity-seeking groups in Canada and abroad. You recognize that there is a need to build sector capacity for anti-racist change and are excited to lead in this regard. With sustainability in mind, you are good at actively recruiting supporters and resources to assist in your work. You are also an empathetic and enthusiastic leader, keen to contribute to leadership within our organization and to support your team.
Job Duties and Responsibilities
Capacity development, strategic advice and partnership (65%)
Develops a vision for ARC Hub activities and resources, working with the Project Coordinator to prepare a realistic and ambitious ARC program implementation plan.                    

Develops learning and institutional support resources on racial justice, guided by the recommendations from ARC annual reports, the Advisory Committee, and existing donor and sector-wide commitments; at times, oversee the development of such resources from external providers.

Delivers effective ARC Hub resources and training modules. 

Provides strategic advice to ARC Hub signatories and the sector more broadly regarding their approaches to anti-racist international cooperation and institutional approaches as requested.

Identifies and vets strategic partners and oversees the development of rosters for consulting firms, experts, and other allies working on racial justice.

Participates and leads (where appropriate) discussions and collective efforts of domestic and international groups working towards racial justice, including participation in the ARC Hub's communities of practice. 

Identifies emerging institutional and sector opportunities and partnerships and leverage the potential of economies of scale among signatory organizations. 

Participates in the Advisory Committee and build relationships with signatory organizations, partners, and other relevant actors through consistent and effective communication, building buy-in across the sector for the ARC's work. 

Carries out sector wide pulse-checks to respond to the evolving opportunities and limitations of anti-racist change. Revise and course-correct sector monitoring as needed and serve as lead author for the sector's annual monitoring report. 
      2. Thought leadership and representation (20%)
Serves as the ARC Hub resident expert on navigating effective institutional processes of anti-racist change. 

Provides thought leadership to influence sector-wide discourse on racial justice, promote a vision of racial justice in international cooperation and integrate anti-racist considerations in feminist and other equity-oriented approaches of the sector, including through opinion pieces, public speaking opportunities and overall ARC Hub efforts.

Represents the ARC Hub and signatory organizations in communications with external stakeholders (government, media, elected officials etc.).

Represents the sector in relevant discussions related to policies and practices by Global Affairs Canada that impact the sector's ability to pursue anti-racist international cooperation. 
       3. Management and support for ARC Hub processes and initiatives (15%)
Co-supervises the program assistant, interns and occasional consultants, ensuring their success through work planning, coaching, mentorship and performance management.

Works with the Program Coordinator to ensure ARC Hub activities adhere to GAC requirements in accordance with the contribution agreement and other department guidance.

Identifies business development opportunities for the ARC Hub to diversify its funding sources and ensure its sustainability

Grows the network of signatory organizations in a meaningful and sustainable manner.

Provide expert advice to Cooperation Canada management regarding organizational policies and priorities as appropriate. 

Participates in Cooperation Canada's regular work planning and reporting processes as required.
Works effectively with other teams in Cooperation Canada as needed (communications, events, member engagement, policy), including to share learning and collaborate on initiatives related to anti-racism. 
Promotes an organizational culture that advances gender equality and racial justice, reduces power abuse and inequalities, is inclusive, and fosters trust and safety. 
Some travel within Canada is a requirement of this position. This may amount to between 1-2 weeks a year.  Occasional international travel may be possible. 
Knowledge and Skills
Essential
Bilingual in Canada's official languages (written and spoken);

At least six years of demonstrated experience in human rights, gender and racial justice;

Master's degree in a relevant field, or equivalent relevant experience;

Track record of conceptualizing and executing innovative programming and launching organizational or sector initiatives aimed at social change;

Demonstrated experience of having conceptualized, developed, managed and delivered training and learning events on racial justice to diverse and large audiences (for example: senior and mid-level managers, head office teams, field staff, program and business services staff, volunteers);

Demonstrated ability to be self-motivated and work independently with a high degree of professionalism, to achieve objectives, as well as work collaboratively within a team; 

Demonstrated ability to develop effective professional networks with a range of peers within an organization, and externally, in order to influence, progress an agenda, ensure relevance and best practice, and make an impact; 

Demonstrated ability to quickly build personal rapport and trust with diverse audiences; 

Excellent communication skills and demonstrated ability to produce professional materials and written reports for public consumption with a strong comfort for public speaking;

Publication track record on gender and racial justice, preferably for different audiences (across academic, practitioner, and general public spheres of influence); 

Strong experience with monitoring, evaluation and learning tools and approaches; 

Understanding of the human rights-based approaches to social justice, critical gender theory, critical race theory, disability studies (including the social model of disability);

Reputation for effective, empathetic leadership, initiative-taking and collaboration in multidisciplinary, multicultural settings, and across organizations;

Exceptional relationship management skills and the ability to bring diverse perspectives towards a consensus;

Strong networking, communication and interpersonal skills.
Desirable 
Understanding of Global Affairs Canada including their project management requirements and processes;
Proven track record of effective diplomatic correspondence and engagement with political and sector-specific stakeholders;

Experience managing staff performance, mentoring, and coaching others;

Familiarity working with networks and working with member-based organizations; 

Familiarity with the Canadian domestic and international civil society, government commitments and actions related to racial justice and broader social justice within the Canadian ecosystem; 

Experience of living and/or working in a low- and middle-income country or on community development in the Global North.