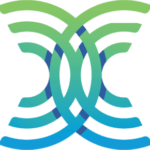 Website cooperation_ca Cooperation Canada
Reports to:  Policy Lead
Position Type:  indeterminate, unionized, full-time
Level: Level 4
Salary:  $57,727
Location:  Ottawa, ON (possibility of remote work will be considered)
Full professional competence in both of Canada's official languages is required – all staff at Cooperation Canada are bilingual and meetings are routinely held in both languages.  This will be tested during the recruitment.
Applications are encouraged from all candidates, particularly those who identify as Black, Indigenous, and people of colour, persons with disabilities (visible or not), people of diverse gender identities and expressions, and other marginalized groups in our sector who share Cooperation Canada's mission.  We kindly encourage (but do not require) members of these groups to self-identify in their cover letters. Cooperation Canada is committed to an inclusive, diverse and safe workplace. This includes removing barriers to employment that are faced by equity-seeking groups. 
ABOUT THE ORGANIZATION
Cooperation Canada is the national association of international development and humanitarian organizations working to achieve sustainable human development. Cooperation Canada brings together and advocates for Canada's international development and humanitarian organizations by convening sector leaders, influencing policy and building capacity. Together, we work with partners both inside and outside Canada to build a world that's fair, safe and sustainable for all. Learn more about Cooperation Canada at www.cooperation.ca
ABOUT THE POSITION
The Policy Analyst supports the efforts of Cooperation Canada's policy team and strategic and timely connections between policy-related and other institutional priorities. This position contributes to building an innovative sector association espousing the values of social justice and providing reliable policy insight for inclusive collective action.
Reporting to the Policy Lead, the Policy Analyst supports the organization's engagement with Global Affairs Canada and other institutional and political actors, as well as domestic and global civil society partners. The Policy Analyst conducts literature reviews and directed quantitative and qualitative analysis, drafts briefings, contributes to reports and the elaboration of strategic documents and crafts other communications products aimed at policy influencing and coordination. This position also supports internal policy processes and helps to inform and implement member-oriented initiatives of the organization.
JOB DUTIES AND RESPONSIBILITIES
Policy Portfolio Support (50%) 
Support monitoring and analysis of policy developments across priority areas consistent with Cooperation Canada's mandate, particularly around (i) international assistance structure, trends, and future directions; (ii) CSO enabling environment; (iii) social justice paradigms of international cooperation including anti-racism, feminist foreign policy, international assistance system reforms and coordinationas advised by the Policy Lead
Conduct literature reviews, media monitoring, and stakeholder mapping to support institutional processes of identifying and informing strategic policy prioritiesbased on identified organizational processes
Support themonitoring of institutional and regulatory shifts in Canadian and global contexts pertaining to institutional priorities
Draft policy-informed communications material for advocacy and government relations purposesbased on the insight from Cooperation Canada staff and members
Support the qualitative and quantitative analysis of funding flows and mechanisms of Canada's official development assistance
Map and engage with global and Canadianstakeholders on priority policy areas, as requested
Support the design and the elaboration of new collaborations, projects, and initiatives.
Government Liaison (25%) 
Under the direction of the Policy Lead:
Support the liaison with Global Affairs Canada(GAC), updating institutional tracking of GAC processes, keeping stock of organizational collaboration with GAC and supporting the organization's involvement in consultative GAC forums
Draft regular updates for Cooperation Canada team and members to support ongoing communication flows and coordination
Support the engagement of other federal institutions and parliamentary outreach, as requested
Support Cooperation Canada's reporting on lobbying activities
Provide policy support to Cooperation Canada team (15%) 
Work closely with the Knowledge Management Lead to ensure members and other stakeholders are involved in Cooperation Canada's efforts pertaining to strategic policy priorities
Support the co-construction and the implementation of organizational policies pertaining to government engagement, reputational risk management, and anti-oppression
Engage with the Tactical Unit on Official Development Assistance and the Stakeholder Management team to support language and policy cohesion, internal liaison
Support institutional awareness about policy-related priorities through resource and information sharing, note taking and internal reporting.
Administrative tasks and support (10%) 
Support the effective management of information/knowledge through file and document management
Assist in organizing meeting with stakeholders and summarizing outcomes/notes
Any other tasks as deemed necessary by the Policy Lead and management
ABOUT YOU
You are interested in this role because you know of Cooperation Canada's reputation and critical role in advancing progressive Canadian policies for a fairer and better world.  You have a background in the theory and/or practice of international cooperation, including sustainability and feminist approaches. You are good at policy research and analysis, but you are also highly organized and you see the potential for policy influence through partnerships, effective collaboration and sharing of information. You understand the strategic importance of Cooperation Canada's relationship with Global Affairs Canada and you are keen to grow collaboration.
If you are applying for this job, you are functionally bilingual (French and English) and you know the positive potential of knowledge when it gets into the right hands.  You know how to listen, adapt, and shift and aren't afraid of being wrong. You have a commitment to gender equality and anti-racism which allows you to engage in self-reflection, leading you to adapt and change your approaches when needed to better align to our values.
REQUIRED SKILLS, KNOWLEDGE AND ABILITIES
Essential 
Master's degree in relevant field, or equivalent demonstrated ability to engage with policy analysis;
At least two years of relevant work experience;
Bilingual in Canada's official languages (written and spoken);
Sound knowledge of international development and humanitarian theory, policy and practice;
Good knowledge of Canada's policy making process particularly as it relates to international cooperation and foreign policy;
Understanding of gender analysis, feminist and racial justice principles;
Understanding of human rights-based approaches to development
Strong analysis, research and writing skills;
Strong communication and interpersonal skills;
Good initiative and organizational skills;
Capacity to work in a self-directed manner and to collaborate with others in a team setting;
Good computer skills, including data analysis.
What would make you stand out? 
Familiarity with the domestic and/or international civil society engaged in social justice;
Familiarity with global governance structures and mechanisms, particularly as they pertain to international assistance
Quantitative analysis skills
Knowledge and experience working with civil society networks in Quebec a particular asset;
Community development experience.
Interested, but not sure if you are the right person? Tell us why we need your skills. We want to hear from you. We recognize that some excellent candidates may only have part of these requirements and we encourage you to apply so that we may consider what you bring.
HOW TO APPLY
The deadline for applications is October 4th, 2021.  Applications will be reviewed on a rolling basis. Applicants are encouraged to submit early. As part of your application, you will be required to provide a CV and a Cover Letter, and answer the following questions within our system:
Do you have the legal right to work in Canada?
What is your level of professional proficiency in both French and English?
Why do you want to work for Cooperation Canada?
We thank all candidates for their interest; however, only short-listed candidates will be contacted.  We will be happy to work with those requesting accommodation at any stage of the process.