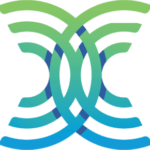 Website cooperation_ca Cooperation Canada
Immediate Supervisor: Deputy Director, Programs & Operations
Classification:                  Non-unionized
Start date:                        immediately
Salary:                               $65-73,000 for Manager or $73-79,000 for Senior Manager, including a competitive benefits package
Contract:                          Indeterminate
Please note that this is a non-unionized position. Full professional competence in both of Canada's official languages is heavily preferred as all unionized staff at Cooperation Canada are bilingual and meetings are routinely held in both languages. 
This selection process will be used to fill a position at Manager or Senior Manager level, depending on the candidate's experience level. Functions will be adapted accordingly.
Applications are encouraged from all candidates, including women, indigenous people, people with disabilities (visible or not), people of various sexual orientations, gender identities and expressions, racialized people, and others who can contribute to the diversity of our team and our work, and who share our mission. Cooperation Canada is committed to an inclusive, diverse and safe workplace. This includes removing barriers to employment that are faced by equity-seeking groups. We kindly encourage (but do not require) members of these groups to self-identify in their cover letters.
ABOUT THE ORGANIZATION
Cooperation Canada is Canada's national association of international development and humanitarian organizations working to achieve sustainable human development. Cooperation Canada brings together and advocates for Canada's international development and humanitarian organizations by convening sector leaders, influencing policy and building capacity. Together, we work with partners both inside and outside Canada to build a world that's fair, safe and sustainable for all. Learn more about Cooperation Canada at www.cooperation.ca.
As our world evolves around us, Cooperation Canada has an important role to play in working with sector organizations to set ambitious agendas for change during a time when systemic and pervasive inequalities are being brought to the fore, challenged, and disrupted. Cooperation Canada is committed to championing an inclusive future and will continue to work closely with its members to make this a reality.
ABOUT THIS ROLE
To support our extraordinary team in carrying out its mission and vision, Cooperation Canada is recruiting a Manager or Senior Manager, Operations & Finance. Reporting to the Deputy Director, Programs & Operations, this position ensures the health of the organization through efficient and transparent financial and administrative functions as well as thoughtful people-focused human resources management. Our member-focused mission requires proper systems to enable our success, and this role plays a key leadership function in ensuring that the most appropriate processes & policies keep us evolving and reaching higher.
This role directly oversees accounting functions, and overall manages and administers the organization's financial planning, payroll and other core administrative and logistical supports required for the smooth operations of the organization.  This position works closely with the Deputy Director and all staff to help build, maintain and implement streamlined systems to ensure that the organization and its staff operate in an effective and efficient way. The person in this role understands budgeting from a strategic perspective, both from a corporate/organizational lens as well as from an institutional donor accountability angle. They are focused on internal service delivery, making sure that project leads and managers within the team have the financial analysis they need to do their planning, supporting their reporting to donors.
In close collaboration with the CEO and Deputy Director, this role will ensure that human resources good practice is embedded in everything that we do, including through the Union's Collective Agreement, and through the creation, implementation and maintenance of up-to-date human resources policies and guidelines. They will also lead on all administration of HR, including support to payroll, contracts, benefits administration, and the HR management system.
This role is a part of the leadership team at Cooperation Canada and leads its own sub-unit, consisting of accounting and office administration functions (both part-time at this time). The role will also liaise with the Finance Committee of the Board of Directors, providing analysis and reporting as requested by management.
Location: Our team is currently working remotely within Canada; however, this specific position requires regular, on-going access to our office in Ottawa to support functions related to mail, banking, etc. Only candidates who can fulfill this requirement will be considered for this role. Office space is available should the selected candidate wish to work from our physical office space, as public health restrictions permit it. The office is wheelchair accessible. Under our current temporary policies, the selected candidate can continue to work from home with regular visits to the office.
ABOUT YOU
You are a strong financial and operations manager with experience overseeing an organisation's overall financial functions, as well as its human resources, and everything that connects them. As a leader, you are known for your strong financial analysis and recommendations-driven approach.  You run finance for 2021, not 2001. You aren't afraid of diving into the details to get the work done, but you can also step back and see the bigger picture. You are an empathetic human being that understands that good human resources management is about much more than good policies.
You are exceptionally organised, love numbers, and love working with others and helping them achieve their best at work. You proactively seek out improvements to ways of working, are nimble and adaptable.  You're an inquisitive trouble-shooter who knows how to listen, adapt, and isn't afraid of being wrong.  You've left each workplace in your career stronger than when you arrived and ideally have worked in the non-profit sector before. You have a commitment to anti-racism & gender equality.
JOB DUTIES AND RESPONSIBILITIES
Organisational Financial Management and Accounting (35%):
Provides strategic analysis and oversight for all financial planning matters of the organization;
Prepares, monitors and updates Cooperation Canada's annual organizational budget and financial statements, for leadership and Board review and approval; this role is responsible for overseeing the process leading to the creation of the budget, as well as quarterly projections and reporting against actuals
Manages financial systems and controls to ensure that delegated responsibilities are executed in accordance with organizational requirements and limit risks of fraud or error, while enhancing and improving them over time.
With the support of a bookkeeper, manages and oversees accounts receivable and payable, all financial services for the organization, including banking and credit cards.
Develops and maintains efficient systems to streamline accounting procedures and controls;
Coordinates and leads the annual audit process, liaising with external auditors;
Ensures information gathering and reporting in compliance with regulatory bodies, including but not limited to the Canada Revenue Agency, Corporations Canada;
Provides direct support to the Board's Finance Committee; including preparation of documents and reports.
Directly oversees the work of the bookkeeper and operations support roles
Project Financial Management (20%)
Oversees project financials across the project management cycle, including budgeting, financial monitoring and analysis, as well as reporting.
Reviews contracts from funders and monitors reporting requirements to ensure compliance,
Prepares, monitors and updates project-specific budgets & expenditures reports in collaboration with program staff
Establishes and implements adapted financial tracking and reporting systems to meet institutional donor requirements around financial reporting and provides guidance on eligible costs.
Develops budgets for grant submissions with the programmatic teams
Maximizes the integration of our finances and our Customer Relationship Management system (Neon)
Human resources management (20%)
In close collaboration with the CEO and Deputy Director, maintains a positive working relationship with Union leadership, and ensures the application of the Collective Agreement across the organisation's work
Applies sound human resources approaches anchored in the Employment Standards Act and the Ontario Human Rights code
Ensures that organizational human resources policies and guidelines are kept up-to date and improved over time, and are applied correctly
Supports the CEO and Deputy Director to address human resources-related matters
Conducts research and analysis on human resource issues to inform and support management;
Human resources administration (15%)
With the support of a bookkeeper, oversees the administration of bi-monthly payroll within the context of the employees' collective agreement, including all required deductions and reporting.
Lead employment contract drafting and documentation for consultants and staff, including the start and closure
Manages, administers and monitors details of Employee Benefits through active liaison with benefits providers and communication with employees;
Manages and maintains HR software system for employee interface, including onboarding, offboarding and others, with support from an operations role.
Operations and Administration (10%):
With the support from an administrative role, manages the lease, all services and selected contractors for Cooperation Canada to ensure the organization's operations run smoothly and effectively, including for IT (hardware, software and asset tracking)
Ensure cloud-based file management system is properly set up and maintained, including regular backups.
Perform other tasks identified as a priority by the Deputy Director and/or the CEO
REQUIRED KNOWLEDGE, SKILLS & ABILITIES
Substantial financial management experience (minimum 6 years), preferably obtained in a non-profit setting
Experience with strategic financial planning, budgeting and analysis;
Familiarity with human resources management good practice;
Experience working with accounting software;
Strong attention to detail;
Superior organizational skills – in each position you've held, you left it running more smoothly, efficiently and predictably than when you arrived;
Excellent communications skills
High level of ethics and integrity
Comfort with new technology and tools
Functional bilingualism in French and English;
What would make you stand out?
Experience working in the Canadian and Ontario non-profit regulatory environment;
A strong understanding of human resources management;
Experience working in a unionized environment;
Full knowledge of Quickbooks Online
Accounting designation or working towards one;
An interest in the international cooperation sector;
Interested, but not sure if you are the right person? Tell us why we need your skills. We want to hear from you. We recognize that some excellent candidates may only have part of these requirements and we encourage you to apply so that we may consider what you bring.
How to apply
The deadline for applications is Sept 30th 2021. Applications will be reviewed on a rolling basis.
Applications are accepted at: https://ccic.bamboohr.com/jobs
As part of your application, you will be required to answer the following questions within our system:
Do you have the legal right to work in Canada?
What is your level of professional proficiency in both French and English?
Please describe your experience with Operations & Finance.
Why do you want to work for Cooperation Canada?
We thank all candidates for their interest; however, only short-listed candidates will be contacted.
We will be happy to work with those requesting accommodation at any stage of the process.