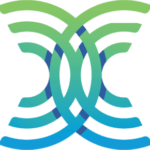 Website cooperation_ca Cooperation Canada
Reports to:        CEO, or their designate, including the Senior Manager, Member & Stakeholder Relations
Level:                  Unionized, Level 6, Step 0
Salary:                $68,871
Location:            Ottawa, Ontario (remote work may be possible, see below)
Contract type:   Indeterminate
Full professional competence in both of Canada's official languages is required. This will be tested during the recruitment.
Applications are encouraged from all candidates, particularly those who identify as Black, Indigenous, and people of colour, persons with disabilities (visible or not), people of diverse gender identities and expressions, and other marginalized groups in our sector who share Cooperation Canada's mission. We kindly encourage (but do not require) members of these groups to self-identify in their cover letters. Cooperation Canada is committed to an inclusive, diverse and safe workplace. This includes removing barriers to employment that are faced by equity-seeking groups.
ABOUT THE ORGANIZATION
Cooperation Canada is the national association of international development and humanitarian organizations working to achieve sustainable human development. Cooperation Canada brings together and advocates for Canada's international development and humanitarian organizations by convening sector leaders, influencing policy and building capacity. Together, we work with partners both inside and outside Canada to build a world that's fair, safe and sustainable for all. Learn more about Cooperation Canada at www.cooperation.ca
ABOUT THE POSITION
The Communications Manager has full leadership on everything related to Cooperation Canada's communications, including but not limited to, strategic communications planning, external communications, content development & marketing, digital media, media relations and more, ensuring that best practice and quality are always top of mind.
Cooperation Canada being a member-based organization, the Communications Manager ensures that our voice (both member and public-facing) reflects our principles, as well as our commitments to anti-racist change. The role serves all teams within the organization by directly developing, advising on, implementing, and elevating their communications work. The role ensures our membership and main stakeholders are always informed, aware and engaged, by tracking key performance indicators and metrics to improve our approach. They can also write and edit in a clear, incisive, and inclusive way, unafraid of creativity and innovation.
Overall, the Communications Manager provides internal leadership & capacity on all communications throughout the organization and ensures consistent, values-driven outputs throughout.
Under the present structure, this role supervises two positions: Web & Database Administrator, Communications Assistant. This can be subject to change over time.
ABOUT YOU
You are a passionate, well-rounded communications generalist with an understanding of the issues impacting international cooperation today. You have deep knowledge of how to talk about our sector in anti-racist ways, using decolonized language and know that we have a lot to learn. Collaborating and engaging with others is your preferred way of working – you know how to build trust and identify the needs of internal stakeholders in order to reach shared ambitious goals. You are a do-er as much as you are a leader in your technical area; you know that in small organizations, everyone is needed to get things done. You are extremely self-motivated and organized, and you love making improvements and solving problems. You have experience leading staff to reach their full potential and shine in what they do.
If you are applying for this job, you are fully bilingual (French and English). You know how to listen, adapt, and shift and aren't afraid of being wrong. You have a commitment to gender equality and anti-racism which allows you to engage in self-reflection, leading you to adapt and change your approaches when needed to better align to our values.
JOB DUTIES AND RESPONSIBILITIES
Strategic Communications & Content Creation
Lead strategic communications for the organization through the implementation of a communications strategy, and regular reporting to Management on achievements
Plans and executes social and traditional media plans in support of organizaton's strategic objectives and in support of Cooperation Canada members' mandates.
Manage the creation of communication materials (including digital, audio/visual, and print materials), working closely with other departments and member staff.
Stay current with international cooperation and humanitarian issues in Canada and the world, and develop responses as appropriate, in consultation with other staff;
Research, produce, edit and publish the annual report
Serve as primary copyeditor to ensure consistency across organizational communications.
Ensure adherence to and maintain Cooperation Canada Communications Style Guide
Oversee Communications budget, tracking expenses and finding efficiencies
Report regularly on communications activities to senior management
Cross-team communications support & coordination
Develops, advises on, implements, and elevates the communications work of all teams & supports all major Cooperation Canada initiatives from a strategic communication perspective, including advising on digital platforms and more;

Members: Communications activities support and serve our membership, working closely with the membership team; Provides direct support to member communications and initiatives, including newsletters; Through the Web & Database Administrator, oversees the work around our CRM and online Member Portal
Policy: working closely with the policy team to ensure integration between official communication and policy positions, support with communication-related strategy and execution of social and traditional media plans to support policy objectives of Cooperation Canada and its members.
Events: Takes responsibility for communications objectives within events and ensures their successful; Co-creates each event's communications & marketing strategy, including its implementation; Surge support for large org-wide events
Donor-funded programs: support the development of communication strategies; develop product; promote & elevating the work being done to leverage it across Cooperation Canada's platforms;

Sets standards and templates, and provides guidelines for their implementation to all teams
Providing ongoing training and support on all communications tools & systems.
Digital Media and Content Marketing
Managing social media and content marketing campaigns and oversee Cooperation Canada's digital presence; Advise on social media risks and threats;
Develop content marketing strategies to boost Cooperation Canada's digital presence
Analyze key digital performance indicators to determine if strategies are performing as expected, make changes as needed and report on search and content performance;
Create and manage an editorial calendar; Create content that is innovative and original; Actively manage and promote content to relevant third-party platforms; and
With support from the Communications Assistant, manage email marketing campaigns, monitor performance, develop templates, and maintain distribution lists.
Manage Cooperation Canada website, with support from the Communications Assistant, ensure content is timely, accurate and consistent in style;
With support from the Website & Database Administrator, leverage SEO best practices to boost Cooperation Canada's online presence and traffic.
Manage web traffic analysis, make alterations accordingly and conduct content gap analysis.
Media Outreach & Relations
Responsible for responding to all media requests as well as proactively reaching out to media to pitch stories, op-eds and more;
Develops and maintains relationships with actors across various media in Canada.
Tracks and reviews media coverage for Cooperation Canada and international cooperation issues and report regularly to the senior management;
Supervises the drafting and dissemination of op-eds
At times, acts as a spokesperson on behalf of the organization
Member Engagement
Ensures that members are always are the forefront of communication activities, and that their work is elevated in every forum
With support from the Member Services Liaison, facilitate a community of practice of Cooperation Canada member personnel working in media relations and communications, demonstrating leadership around anti-racist principles and the use of decolonized language
Collaborate with member organizations on shared projects as required.
Other
Oversees staff to successfully deliver on their areas of responsibility. Hires, coaches, and manages performance of any direct reports (currently two, subject to evolution).  Translates corporate goals into functional and individual goals, monitors performance and initiates action to strengthen results.
Contributes to the Cooperation Canada's organizational strategic planning process;
Contributes to the effective use and implementation of Cooperation Canada's contact management system.
Performs other duties identified as a priority by the organisation
REQUIRED SKILLS, KNOWLEDGE AND ABILITIES
Essential
Fully bilingual in French and English (written and spoken) ;
University degree or equivalent experience in communications, journalism, or other relevant field ;
Over 5 years of experience in developing and implementing strategic communications, content marketing and social media strategies ;
Knowledge and understanding of the international cooperation sector, as well as development and humanitarian issues, as well as how to communicate for and about it.
Experience in media and press relations;
Experience with InDesign and MailChimp;
Proven work experience in SEO and content marketing ;
Excellent writing, editing, presentation and communication skills;
Broad portfolio of published articles ;
Excellent organisational skills and demonstrate an ability to prioritise workload to tight deadlines;
Excellent interpersonal and communication skills;
Capacity to work in a self-directed manner, collaborate in a team, and to seek advice as required.
What would make you stand out?
Deep knowledge of international cooperation and experience in programmatic work
Knowledge of federal Canadian political system;
Experience with advocacy and campaigns
Interested, but not sure if you are the right person? Tell us why we need your skills. We want to hear from you. We recognize that some excellent candidates may only have part of these requirements and we encourage you to apply so that we may consider what you bring.
HOW TO APPLY
The deadline for applications is October 28th.  Applications will be reviewed on a rolling basis, don't delay submitting your candidacy.
Applications are accepted at THIS LINK
As part of your application, you will be required to provide a CV and a Cover Letter, and answer the following questions within our system:
Do you have the legal right to work in Canada?
What is your level of professional proficiency in both French and English?
Why do you want to work for Cooperation Canada?
We thank all candidates for their interest; however, only short-listed candidates will be contacted.
We will be happy to work with those requesting accommodation at any stage of the process.