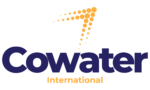 Website Cowater_Intl Cowater International
Work with Canada's leading international development consultancy
Role: Head of Program Delivery – Global Affairs Canada
Location:  Ottawa, Canada
Status:  Full time employee
Salary:  Competitive & Commensurate with Experience
Reports to: Chief Program Officer
As a global leader in international development consulting, Cowater strives to be the employer of choice in our industry – attracting, developing, and retaining the best and brightest.  With Canadian offices in Ottawa and Montreal, and other corporate hubs globally, Cowater is seeking a seasoned project delivery professional with deep experience with Global Affairs Canada project implementation and oversight.
Role Description:  As a dynamic leader and Head of Global Affairs Canada Program Delivery, you will guide, lead and manage a group of talented project management and technical experts who are responsible for delivering a wide range of complex development projects funded by Global Affairs Canada.  As the senior lead of the portfolio, you will be involved in the full cycle of project management from project conceptualization through to implementation and closure.  Key responsibilities include:
Project delivery leadership:
Deep involvement and oversight of project creation/conceptualization, development and execution of scope, schedule and budget, from inception stages through to closure.
Oversee a team of Project Directors and Managers responsible for planning and managing project activities in accordance with the contracted statement of services and in support of desired project results and supervise their implementation.
General supervision, coaching, and quality control of all GAC projects (the portfolio), including general trouble-shooting and problem-solving assistance; advice and guidance on project HR issues; monitor project schedules, reporting, and contract management; monitor project cash and income flows; ensure that corporate standards and policies are followed; ensure that projects are completed on time and within budget; etc.
Strategic direction on project delivery through direct engagement with project teams, clients, and beneficiaries.
Portfolio leadership:
Key leader responsible for meeting the financial, growth, work quality, and other objectives of the portfolio.
Oversee the preparation of annual business plans, targets, and objectives (both financial and non-financial) for the portfolio.
Participate in development activities to maintain and grow the GAC portfolio in line with annual business plan and targets.
Manage and monitor performance against plans, targets, and objectives.
Develop and maintain a network of contacts in the international development field, including counterparts in other organizations, associates, key government, clients, other local representatives, etc.
HR management, within corporate framework and guidelines, for staff working on the GAC portfolio.
Corporate representation at conferences, workshops, meetings, events, with clients, etc.
Member of Cowater Leadership team.
Qualifications:
Relevant educational background, ideally a master's degree in field associated with international development.
12+ years' of progressive leadership experience in a similar role.
Bilingualism an asset.
Desired Skills/Abilities:
Dynamic experience building, leading, and managing large, high-performing teams globally.
Strong program conceptualization and leadership skills, including proven success in designing and securing funding for large programs – budgets ranging from CAD 5-40M.
Demonstrated understanding and management experience with Global Affairs Canada and other clients active in the development sector.
Experience managing budgets, tracking financial performance, and providing financial oversight for donor-funded projects.
Experience with results-based management.
Excellent organizational skills with the ability to prioritize and manage multiple responsibilities.
Strong oral and written communication skills;
The Benefits of Working with Cowater:
Hybrid workplace;
A culture of work/life balance;
Competitive compensation;
A comprehensive benefits package including extended medical benefits, Long-term disability insurance, dental insurance, life insurance, and an employee assistance program;
Relaxed dress code; and
Company wide teambuilding activities & social events.
Candidates are encouraged to apply as soon as possible and no later than Dec 22, 2023. We thank all applicants however, only shortlisted candidates will be contacted.
All applications and inquiries are to be submitted through Cowater's website.
_______________________________________________________________
Fonction : Chef de l'exécution des programmes – Affaires mondiales Canada
Lieu :  Ottawa, Canada
Statut :  Employé à temps plein
Salaire :  Compétitif et proportionnel à l'expérience
Rend compte à : Chef du programme
En tant que leader mondial de la consultation en développement international, Cowater s'efforce d'être l'employeur de choix dans son secteur – en attirant, en développant et en retenant les meilleurs et les plus brillants.  Avec des bureaux canadiens à Ottawa et à Montréal, et d'autres centres d'affaires dans le monde, Cowater est à la recherche d'un professionnel chevronné de l'exécution de projets ayant une expérience approfondie de la mise en œuvre et de la supervision de projets d'Affaires mondiales Canada.
Description du rôle :  En tant que leader dynamique et chef de l'exécution des programmes d'Affaires mondiales Canada, vous guiderez, dirigerez et gérerez un groupe d'experts techniques et de gestion de projets talentueux qui sont responsables de l'exécution d'un large éventail de projets de développement complexes financés par Affaires mondiales Canada.  En tant que responsable principal du portefeuille, vous serez impliqué dans le cycle complet de la gestion de projet, de la conceptualisation à la mise en œuvre et à la clôture.  Les principales responsabilités sont les suivantes
Direction de l'exécution du projet :
Implication profondes et supervision de la création/conceptualisation du projet, développement et exécution de la portée, du calendrier et du budget, depuis les étapes initiales jusqu'à la clôture.
Superviser une équipe de directeurs et de gestionnaires de projet chargée de planifier et de gérer les activités du projet conformément au cahier des charges et en vue d'obtenir les résultats souhaités et superviser leur mise en œuvre.
Supervision générale, accompagnement et contrôle de la qualité de tous les projets de GAC (le portefeuille), y compris le dépannage général et l'aide à la résolution des problèmes ; conseils et orientations sur les questions de ressources humaines des projets ; suivi des calendriers des projets, des rapports et de la gestion des contrats ; suivi des flux de trésorerie et de revenus des projets ; garantie du respect des normes et des politiques de l'entreprise ; garantie de l'achèvement des projets dans les délais et dans les limites du budget ; etc.
Orientation stratégique de la réalisation des projets par un engagement direct avec les équipes de projets, les clients et les bénéficiaires.
La gestion du portefeuille :
Principal responsable de la réalisation des objectifs financiers, de croissance, de qualité du travail et autres du portefeuille.
Superviser la préparation des plans d'affaires annuels, des cibles et des objectifs (financiers et non financiers) pour le portefeuille.
Participer aux activités de développement afin de maintenir et de développer le portefeuille GAC conformément au plan d'affaires et aux objectifs annuels.
Gérer et contrôler les performances par rapport aux plans, aux cibles et aux objectifs.
Développer et entretenir un réseau de contacts dans le domaine du développement international, y compris des homologues dans d'autres organisations, des associés, des membres clés du gouvernement, des clients, d'autres représentants locaux, etc.
Gestion des ressources humaines, dans le cadre et les lignes directrices de l'entreprise, pour le personnel travaillant sur le portefeuille GAC.
Représentation de l'entreprise lors de conférences, d'ateliers, de réunions, d'événements, avec des clients, etc.
Membre de l'équipe de direction de Cowter.
Qualifications :
Formation pertinente, idéalement un master dans un domaine lié au développement international.
12 ans ou plus d'expérience de direction progressive dans une fonction similaire.
Le bilinguisme est un atout.
Compétences et aptitudes souhaitées :
Expérience dynamique de la constitution, de la direction et de la gestion d'équipes importantes et performantes à l'échelle mondiale.
Solide compétence en matière de conceptualisation et de direction de programme, y compris une réussite avérée dans la conception et l'obtention de financements pour des programmes de grande envergure – budget allant de 5 à 40 millions de dollars canadiens.
Compréhension et expérience de gestion démontrées avec Affaires mondiales Canada et d'autres clients actifs dans le secteur du développement.
Expérience de la gestion de budget, du suivi des performances financières et de la supervision financière de projets financés par des donateurs.
Expérience de la gestion axée sur les résultats.
Excellente compétence organisationnelle et capacité à établir des priorités et à gérer des responsabilités multiples.
Solides compétences en matière de communication orale et écrite ;
Les avantages de travailler avec Cowater :
Lieu de travail hybride ;
Une culture de l'équilibre entre vie professionnelle et vie privée ;
Rémunération compétitive ;
Un ensemble complet d'avantages sociaux comprenant des prestations médicales étendues, une assurance invalidité de longue durée, une assurance dentaire, une assurance vie et un programme d'aide aux employés;
Un code vestimentaire décontracté ; et
Activités de renforcement de l'esprit d'équipe et événements sociaux à l'échelle de l'entreprise.
Les candidats sont encouragés à postuler dès que possible et au plus tard le 22 décembre 2023. Nous remercions tous les candidats, mais seuls les candidats présélectionnés seront contactés.
Toutes les candidatures et les demandes de renseignements doivent être soumises par l'intermédiaire du site web de Cowater.