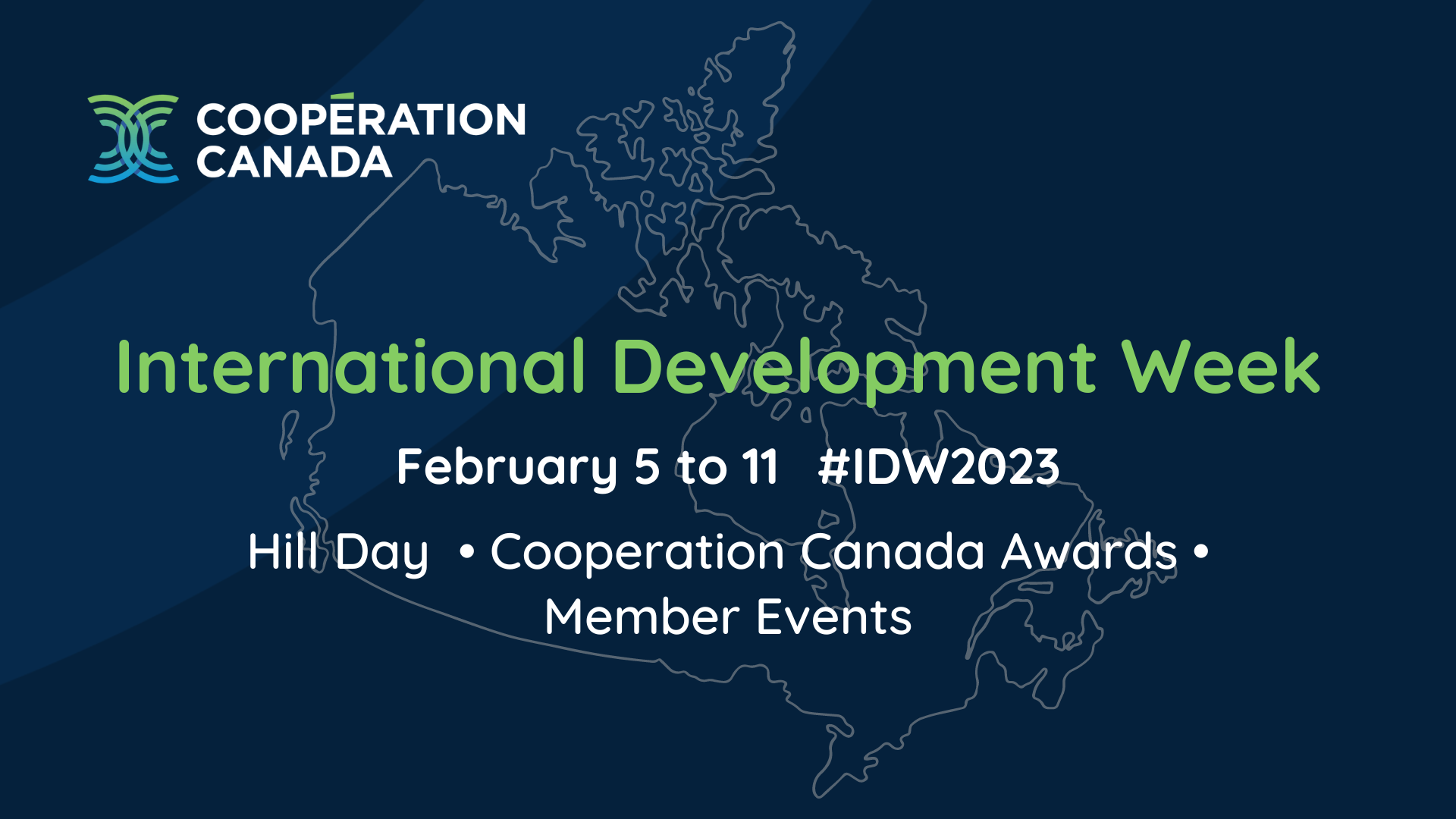 A unique Canadian tradition since 1991, International Development Week (IDW) is held annually during the first full week of February. This year #IDW2023 will take place from February 5 to 11.  IDW aims to inform, inspire, and involve Canadians in Canada's international development efforts.  It is also an opportunity to celebrate  Canadian contributions to eradicating poverty and building a more peaceful, inclusive more prosperous world.   
The unifying theme of Go for the goals represents a call to action for Canadians to support the achievement of the UN Sustainable Development Goals.  Canada's international development efforts have changed millions of lives for the better. In the past three years, this work has surmounted unprecedented challenges because of the pandemic. However, as COVID-19 threatens a decade of global progress in building a peaceful, just, inclusive, clean, resilient and prosperous world for everyone, it has also demonstrated how connected we really are. That is why the Sustainable Development Goals (SDGs) of the United Nations 2030 Agenda are more important than ever.

IDW Hill Days
February 7
Join us as we convene Cooperation Canada members to meet with members of Parliament to present asks for more ambitious policy and financing for international development. Please register to ensure you are scheduled for a meeting with your parliamentarian.  
Registration for Hill Days 2023 is open to members only – you'll find the registration form in the Members Insights Newsletter! Contact [email protected] if you would like to know more about becoming a member. 
Cooperation Canada Awards
Thursday, February 9 from 4 to 5 pm ET 
Take a quick break from your busy International Development Week activities for the Cooperation Canada 2022 Award Ceremony.
At this virtual event, Cooperation Canada and WUSC, in collaboration with the Trustees of the Lewis Perinbam Award, will present the Innovation and Impact Awards – Two awards will be announced, one for an organization and one for an individual recipient.
Join us in celebrating the amazing work of the 2022 Award recipients!