Direction and control
Canada's charitable organizations are regulated by the CRA guidance CG-002, dubbed 'direction and control' emanating from Income Tax Act provisions. The entirety of Canada's charitable sector, employing over 2 million specialists and accounting for over 8 per cent of the country's gross national product (GDP) is affected by this legislation dating back to 1950s.  
'Direction and control' regulations require charities to exercise 'full direction and control' over their 'own activities' whenever they work with partners without a formal charitable status. This leaves charities with two options: only work with actors legally recognized as charities or engage in one-sided partnerships whereby the local actors our sector aims to support are relegated to an intermediary role.  
In this way, the current legislation, imbued in racial and ethnocentric bias, hinders equitable and effective partnerships, by preventing decision-making of local actors, eroding trust and increasing transaction costs. These regulations also dissuade Canada's charities from working with actors without a charitable status, which perpetuates inequality. In most contexts, the more marginalized a group is, the less likely they are to have a legal charitable status. In this way, Canada's charities face serious challenges in upholding the 'leave no one behind' principle of the Sustainable Development Goals and working with non-government organizations, social movements, and community, including youth, groups.  
To update Canada's legislation on the matter and put in place stronger accountability mechanisms, Senator Omidvar has tabled Bill S-222 'The effective and accountable charities act,' which removes 'direction and control' barriers while offering a framework of resource accountability.  
Cooperation Canada supports this bill and is working with the rest of the charitable sector, legal teams and political bipartisan groups to amend the current legislation in line with that of all other donor countries and Canada's global commitments including the Grand Bargain and the 2030 Agenda for Sustainable Development.   
Publications related to Direction and Control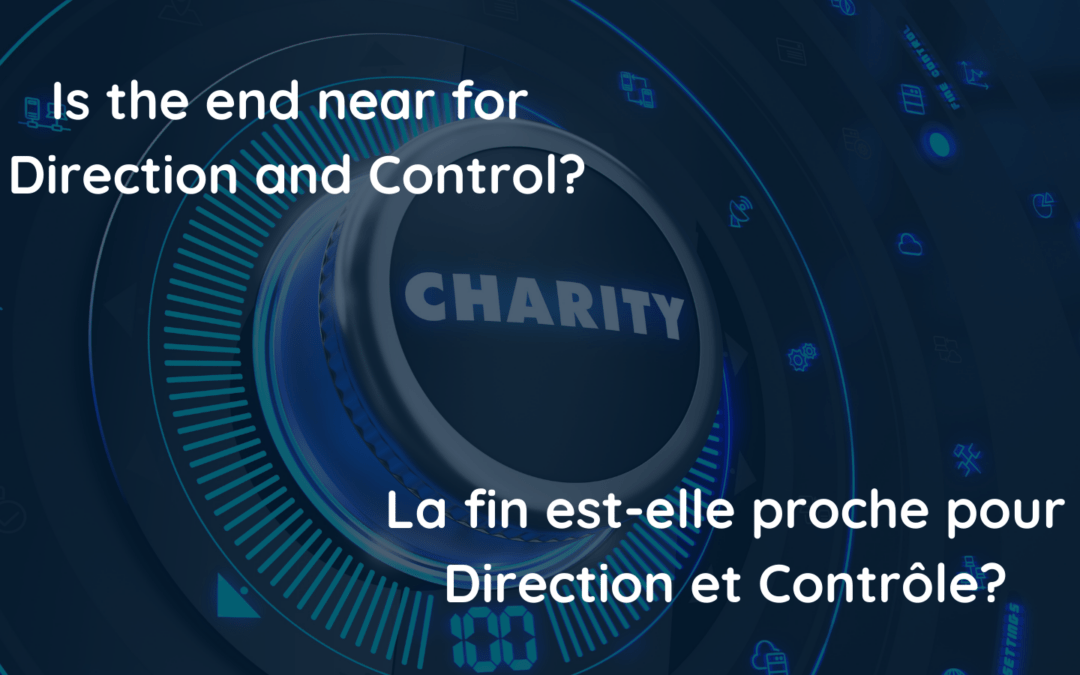 In June, Cooperation Canada held a session dedicated to the sector-wide efforts to address the outdated regulatory framework of 'direction and control' which imposes significant barriers to establishing equitable relationships with communities and organizations without a charitable status. As the sector gears up for a new season of efforts of legislative change, we hope this Q&A will help.