Hosted by Nicolas Moyer – President/CEO of Cooperation Canada
A platform for cutting-edge thinking and debate about global issues and international cooperation. Whether you're a social sciences major, a journalist in pursuit of answers, a program officer brainstorming on that next project, or the CEO of a non-profit, this is your source for all things international cooperation.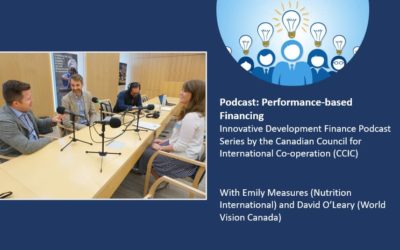 Innovative Development Finance Podcast Series In this episode of our series on innovative development finance, we are exploring performance-based financing. Our guests share different models of applications and considerations when using performance-based financing....