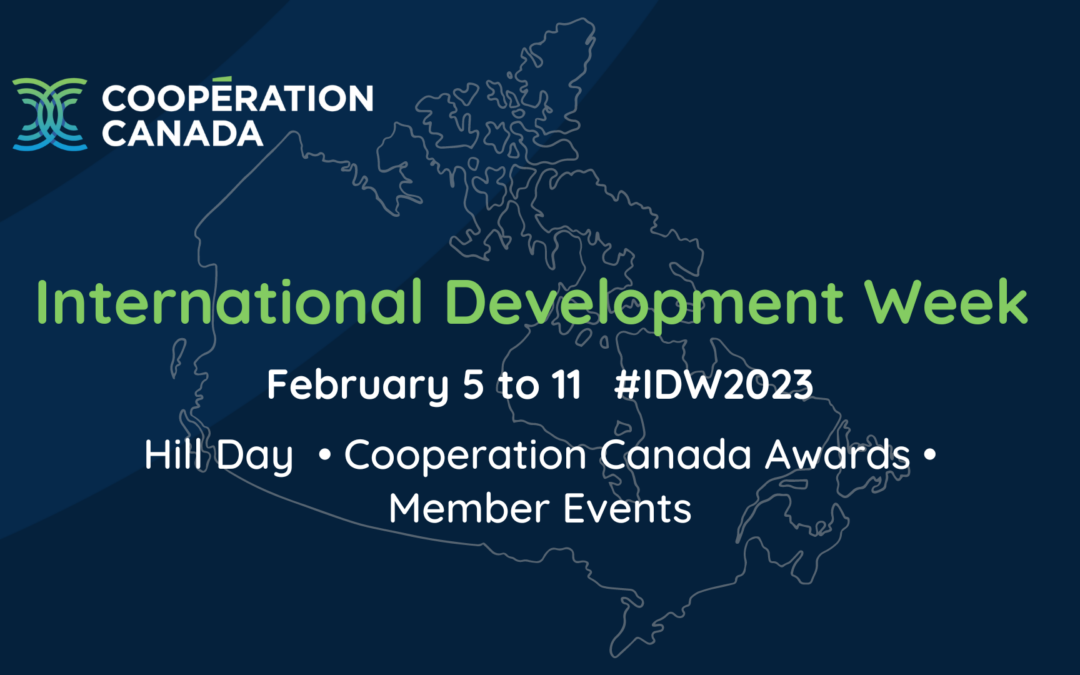 From February 5 to 11, Canadians celebrated from coast to coast to coast and internationally International Development Week (IDW), an annual moment to get involved in activities and celebrate their contributions to eradicating poverty and to a more peaceful, inclusive, and prosperous world. 
This year, Cooperation Canada planning centred on the Hill Day, the Cooperation Canada Awards Ceremony, a Parliamentary reception, and a joint event on the 2021/22 UNDP Human Development report. 
On February 7, Cooperation Canada and its members spent a day on Parliament Hill, speaking to parliamentarians about the strategic importance of international assistance and the difference it is making in the lives of millions of people worldwide. More than 40 people from Cooperation Canada's member organizations were involved in the meetings with Members of Parliament from the Bloc Québécois, Conservative Party, Green Party, New Democratic Party and Liberal Party. Our members valued their fruitful discussions and thanked Members of Parliament and senators for showing support for Canadian leadership in facing the multiple crises the world is facing. Their discussion arguments are summarized in this document: "In the Midst of Multiple Crises, Canadian Global Leadership is Needed".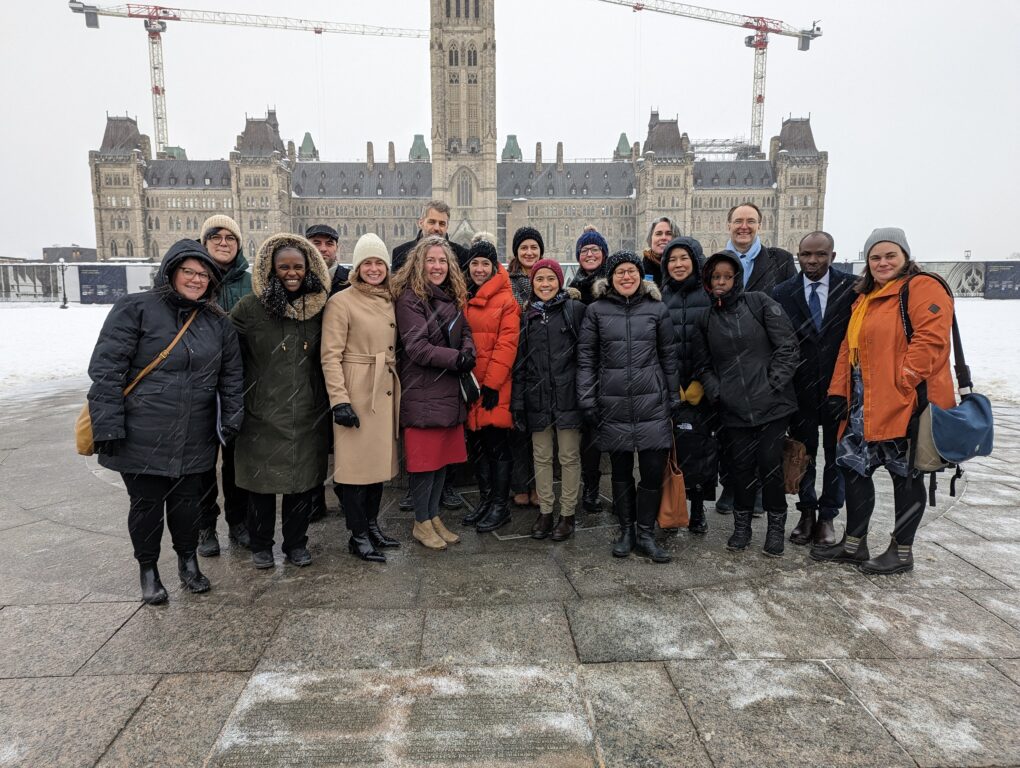 During IDW, Cooperation Canada also paused to recognize excellence in humanitarian aid and international development at the annual Cooperation Canada Awards ceremony by presenting the Innovation & Impact Awards, in collaboration with World University Service of Canada (WUSC) and the Lewis Perinbam Award Trustees. The ceremony took place on February 9. We have been honoured this year to welcome the Minister of International Development, the Honourable Harjit S. Sajjan, who gave the keynote address at the ceremony. More than 100 people attended the event and congratulated  the 2022 Cooperation Canada Awards winners.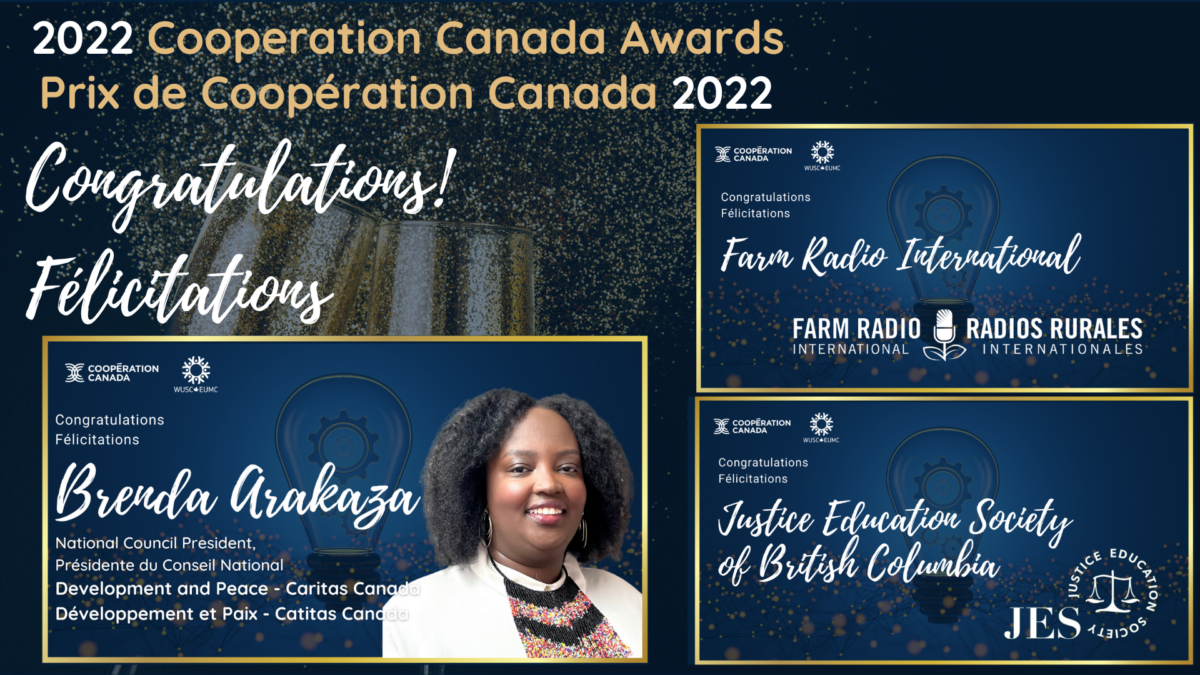 One of the key moments of the IDW2023 celebration at Cooperation Canada was the Parliamentary reception held on February 8 and co-hosted in partnership with ONE, Results, Canadian Partnership on Women and Children's Health (CanWaCH) and the Canadian International Education Policy Working Group (CIEPWG). People from our sector and Parliamentarians from all parties gathered to celebrate IDW2023 and raise awareness for the most in need around the world.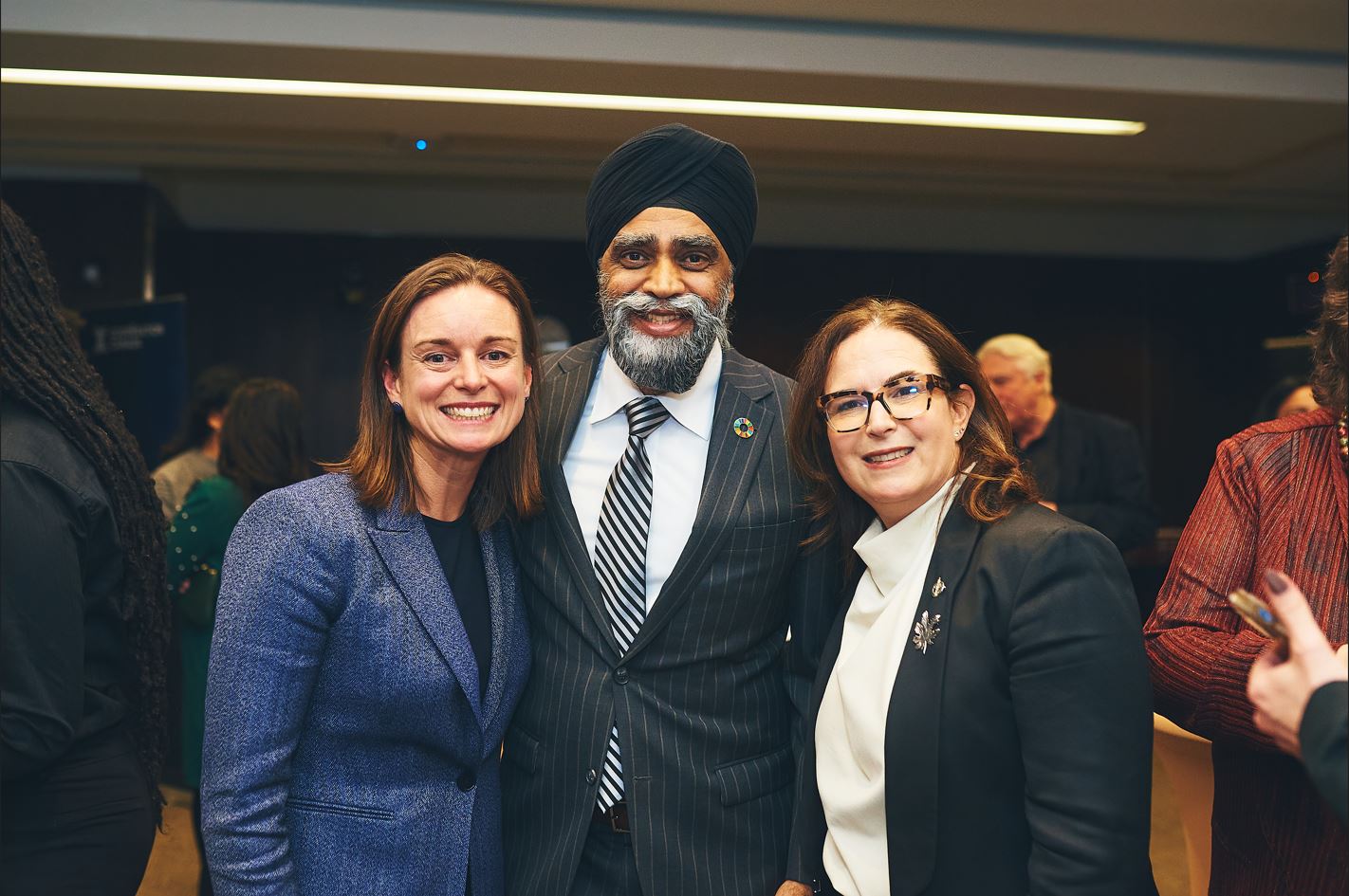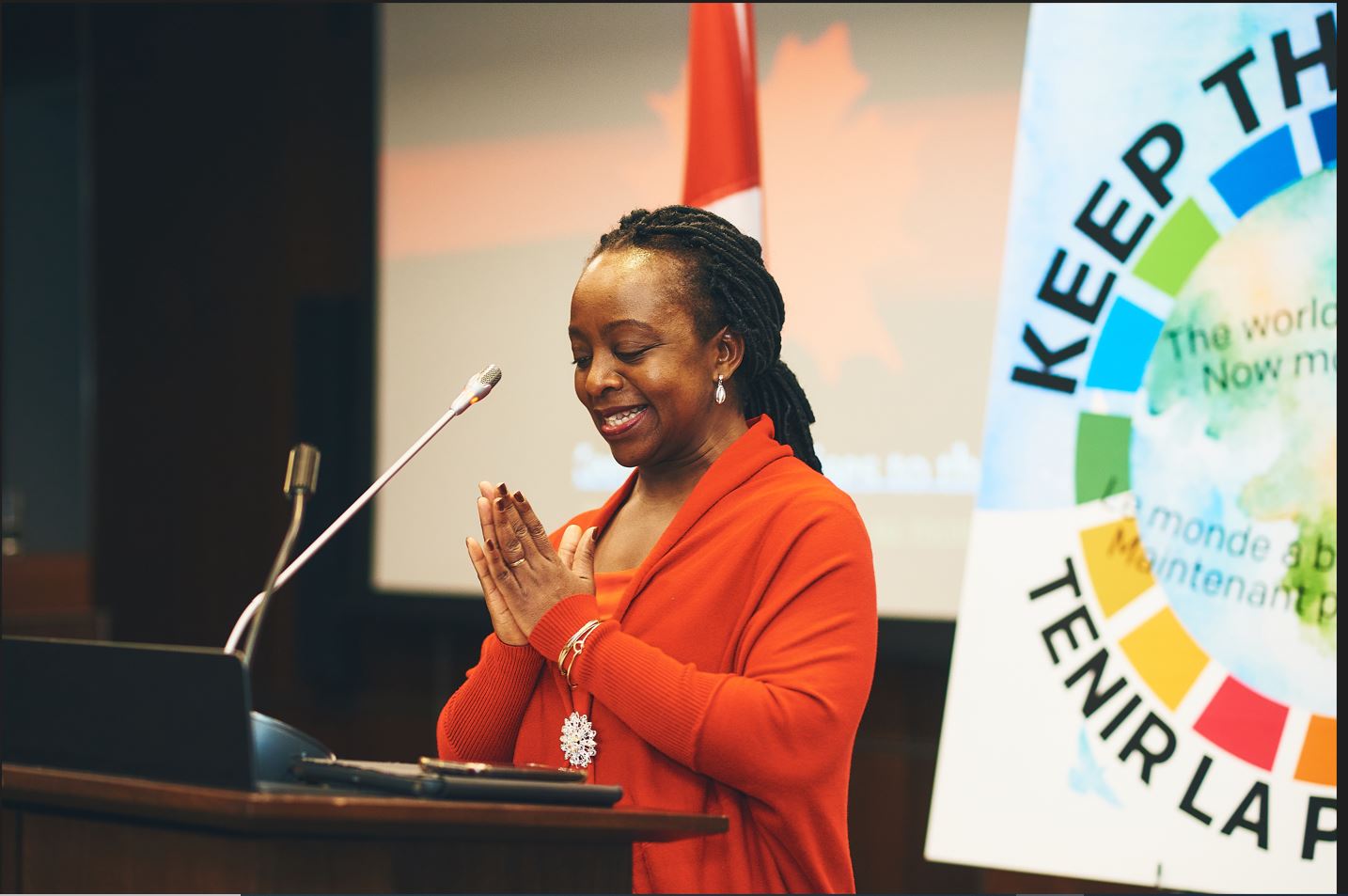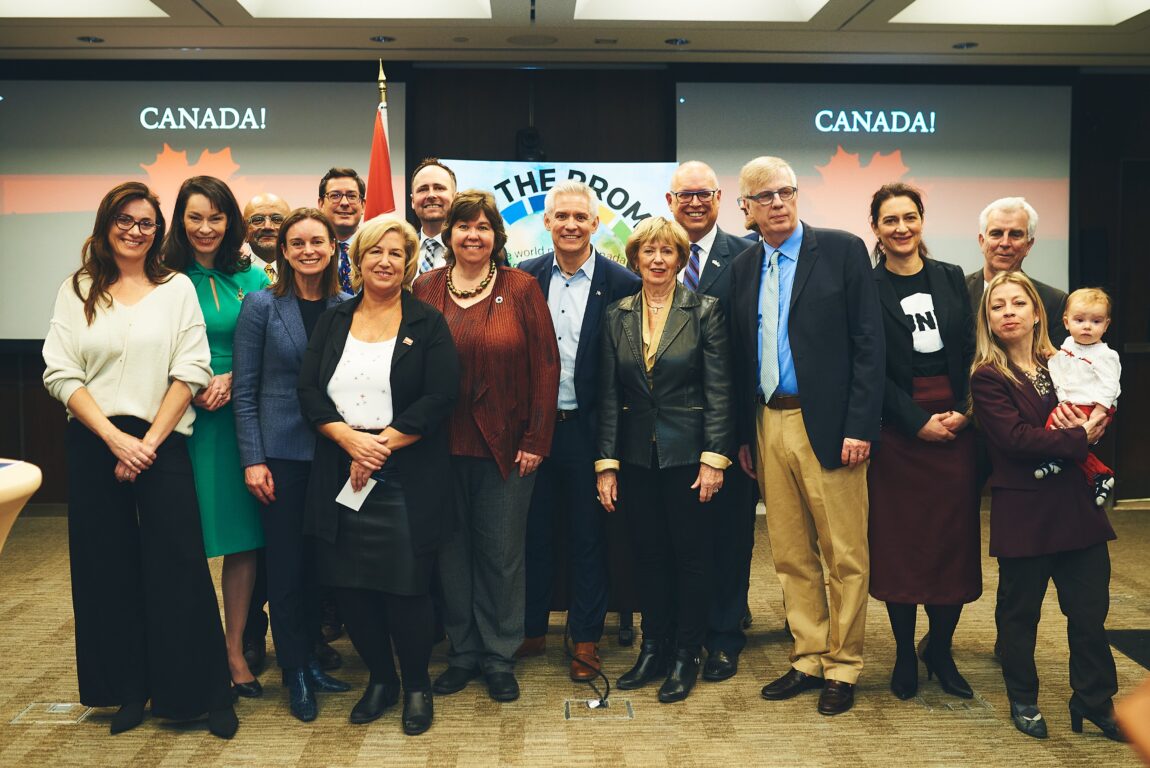 Cooperation Canada also co-organized with the Aga Khan Foundation Canada (AKFC) on February 9 a conversation on advancing in uncertainty in human development. In the context of the recent publication of the 2021-2022 UNDP Human Development Report, policymakers and senior leaders in international development discussed uncertainty and the responsibilities we all have in advancing human development. Pedro Conceicao, Director of the Human Development Report Office delivered the keynote message at this insightful event.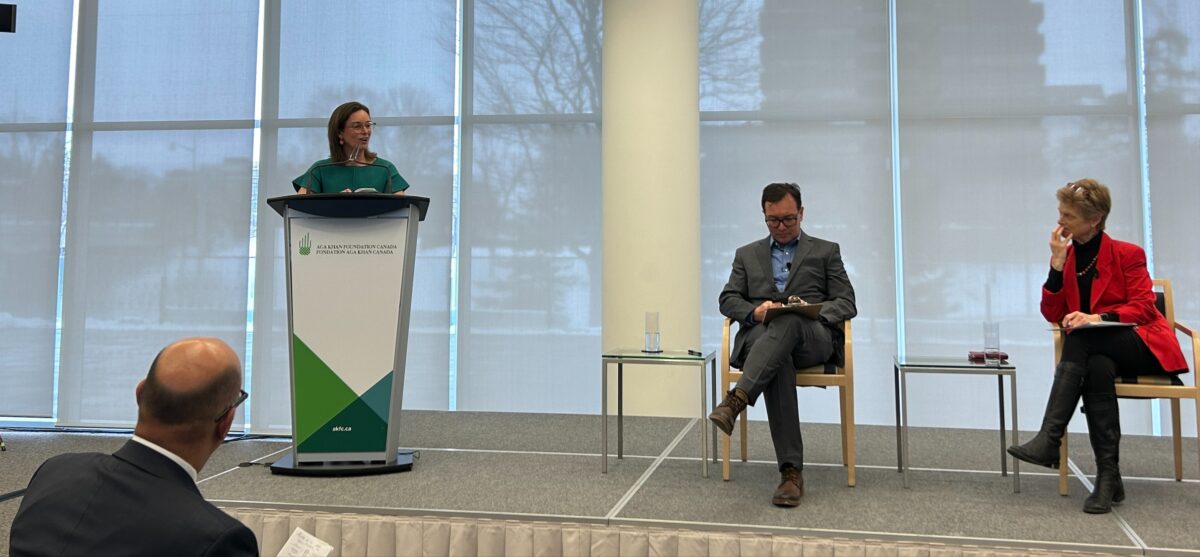 On February 8, Cooperation Canada CEO Kate Higgins, appeared at the Senate of Canada Standing Committee on Foreign Affairs & International Trade, where as part of IDW 2023, the committee examined global development issues and challenges. You can read Kate's testimony here.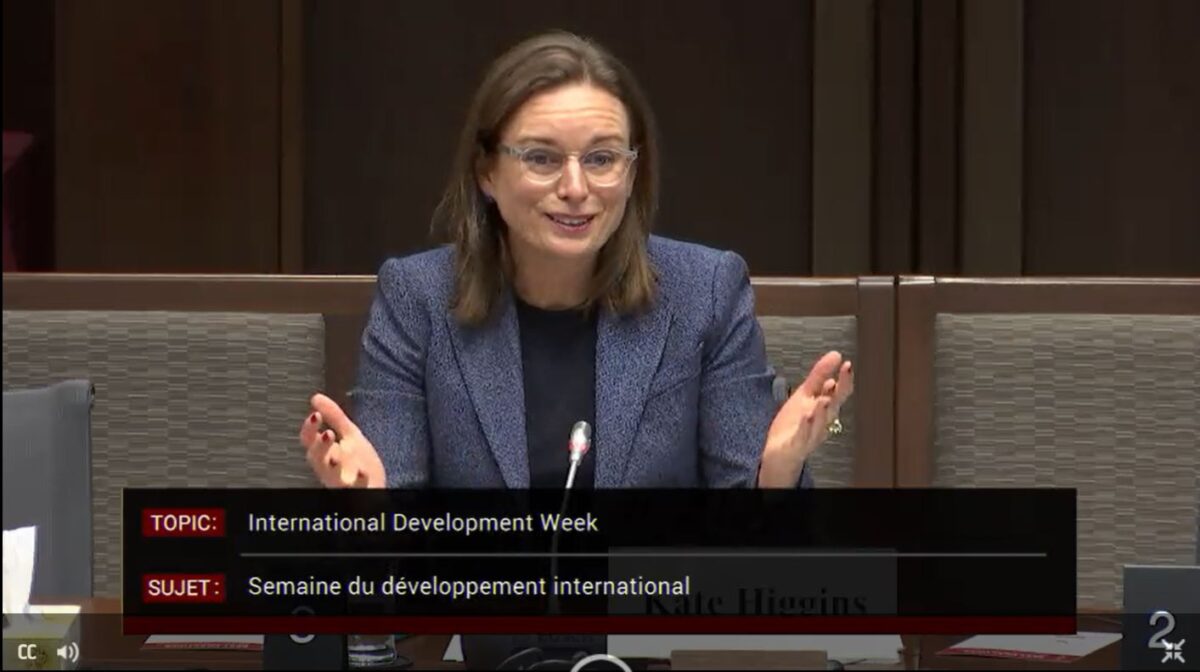 As we wrap up IDW2023, Cooperation Canada thanks all its members for their commitment and the Members of Parliament and senators for their availability. Working together, we can build a world that is fairer, safer, and more sustainable for all.