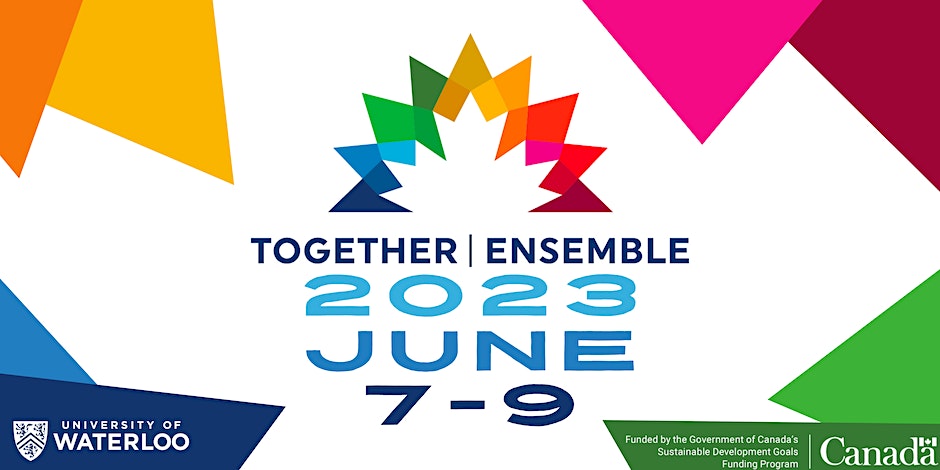 Registration for Together|Ensemble 2023 is open!
Join Canada's SDGs community for a mix of in-person and online events June 7-9
This year marks the half-way point of the SDGs mandate to 2030. Unfortunately, no country in the world is on track to achieve them completely, with Canada ranking 29th in the world on SDGs implementation. The 2023 conference theme will focus on how we can accelerate Canada's SDGs progress and what needs to be done differently to achieve them.
Day 1 & 2 (online and in-person) – "main stage" programming like keynote speakers, panel discussions, and workshops
Day 3 (online) – side-events by Canada's SDGs community, including workshops, announcements, and launches
Attend an in-person gathering
If you'd like to attend an in-person Together|Ensemble event near you, click on the logos below to register or for more information