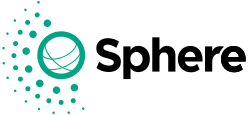 Last Registration Day – June 2nd, 2023 (for HRN members), June 9th (for non-members) 
This is the basic training on Sphere standards. The two days training will cover an introduction to Sphere and the Sphere Handbook, including the foundational and technical chapters using the 2018 edition. Participants will utilize their prior Sphere knowledge and the refresher content acquired on day 1 to develop a comprehensive response plan utilizing multiple Sphere technical chapters in a real-world scenario.
A separate Sphere TOT training will be offered in August or September, for those interested to further their knowledge of Sphere, to provide training internally to their organizations, or to become Sphere trainers.
Training Dates 
Wednesday and Thursday, June 14th and 15th, 2023
Training Times
8:00 – 16:00
Training venue 
A location to be confirmed in Toronto.
Registration required
Cost of the training / Coût de la formation:
HRN members: $ 100
Non-members: $ 180
(Payable once registration is confirmed by HRN, through electronic transfer.)
Training language :
The training wil be provided in English only. However the training material can be provided in French if requested.
Would the number of people requesting a French training at registration (see questions below), RIH may offer the training in French at a later date to a separate cohort.
Number of participants :
Minimum: 15 participants
Maximum: 20 participants
Please note that :
– If the minimum number of participants registered is not reached, the training will be cancelled or postponed.
– If the maximum number of people is exceeded, HRN may:
– Limit the number of people registered by organization.
– Or create a second cohort at a later date.
Target audience :
– Any staff from HRN members, particularly programmatic staffs (Program Officers, Program Managers, etc.).
– Any staff of HRN members not acquainted with Sphere standards, or with knowledge of Sphere standards prior to the 2018 Edition of the Sphere Handbook.
– Any staff of HRN member wanting to join a Sphere Training of Trainers at a later date.
– Any non HRN member interested in the development sector or humanitarian aid, and wanting to know more about implementation standards, or wanting to join a Sphere Training of Trainers at a later date.
Training prerequisites :
– Buy or down load as PDF, the 2018 Edition of the Sphere Handbook, using of the the link : :https://spherestandards.org/handbook-2018/
– Having followed the 90 minutes online course on "How to use the Sphere Handbook".  (https://learning.spherestandards.org/login.php).
– Consulted the HSP brochure. (https://www.spherestandards.org/resources/hsp-brochure-2021/).