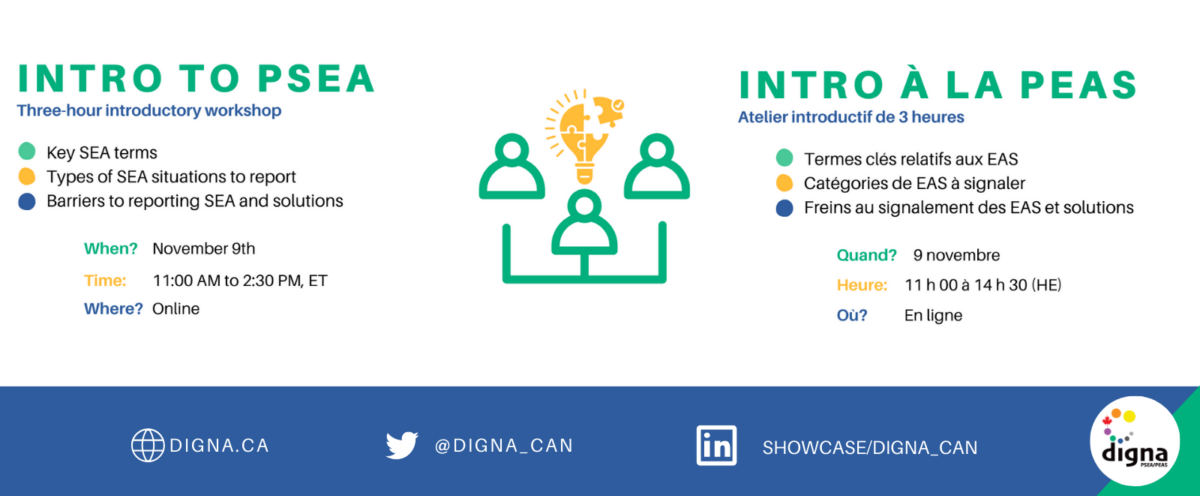 Are you a new focal point or staff member who is responsible for working on the prevention of sexual exploitation and abuse in your organization? Do you need a better understanding of the basic concepts and principles of PSEA and how to apply them? Then this upcoming Digna training is for you.
In this three-hour introductory workshop you will learn to:
Define key SEA terms;
Identify what kinds of SEA situations to report;
Identify barriers to reporting SEA and solutions to overcome them
When? November 9th
Time: 11:00 AM to 2:30 PM, ET.
Lunch break: 12:30-1:00 PM
Where? Online
Cost of the training: $30
(Payable once registration is confirmed, through electronic transfer. A separate email with a link for the payment will be sent once registration is confirmed.)
Training language
The training will be provided in English and French through an interpretation service.